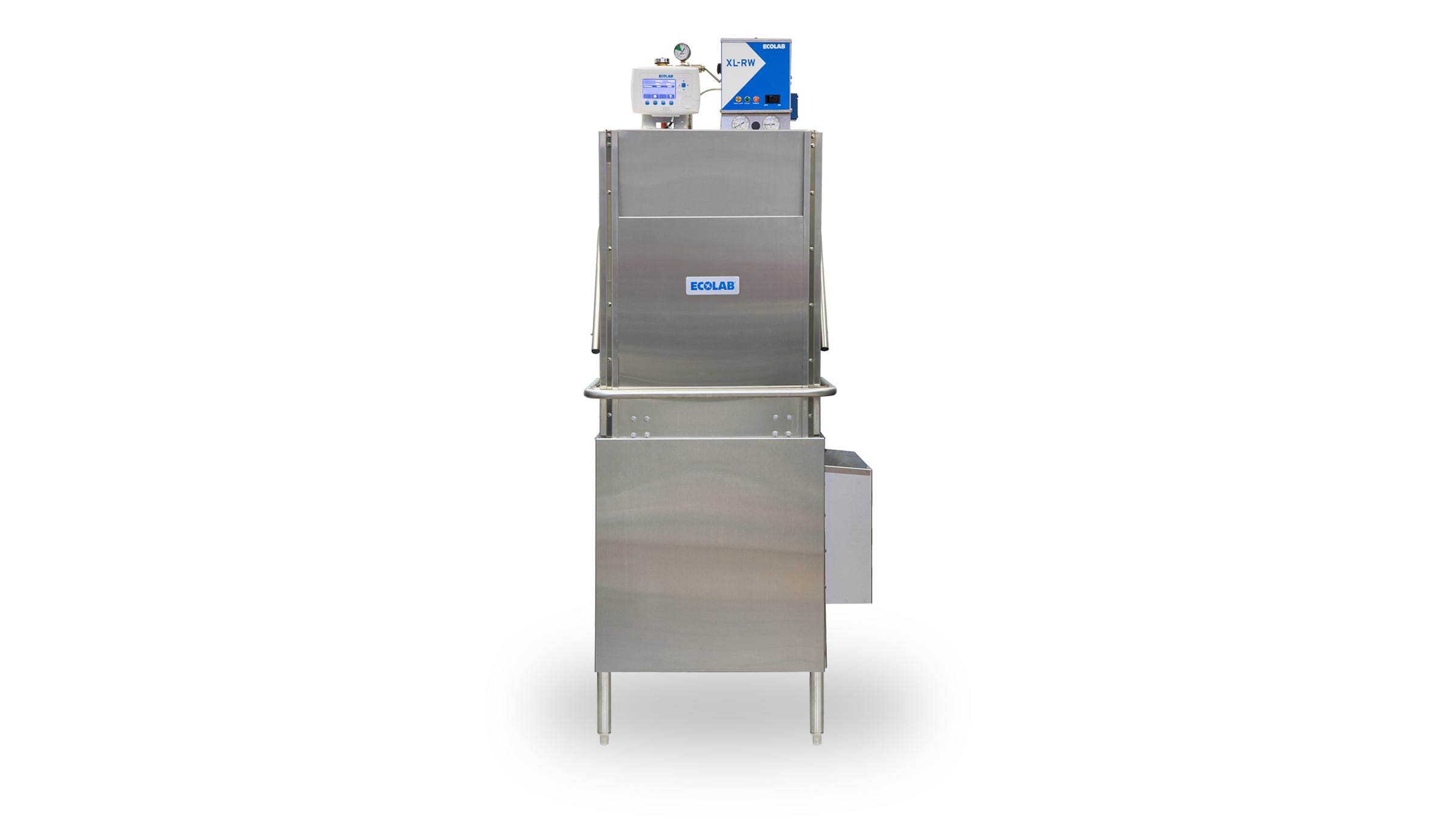 XL Warewash Machine
Designed specifically for QSR applications, the XL has a higher wash chamber, 50% faster cycle time, faster dry time, and delivers productivity and food safety at a lower total cost.
Designed Specifically for Quick Service Restaurants
For quick service restaurants who need a high-capacity machine, with fast cycle times, and onboard heat, the Ecolab XL Warewash Machine prepared to conquer your large wares and tough soils.
High Capacity—With a door opening higher than the industry standard, the XL Warewash machine accommodates more large wares; holding 8 full size sheet pans.
Onboard Heat—The XL generates heat onboard ensuring consistent wash temperatures and eliminating the need for facility upgrades.
Speed—50% faster wash times. Fast dry times.
Product Flexibility—The XL takes advantage of all the benefits of solid products, with flexibility to take liquids.