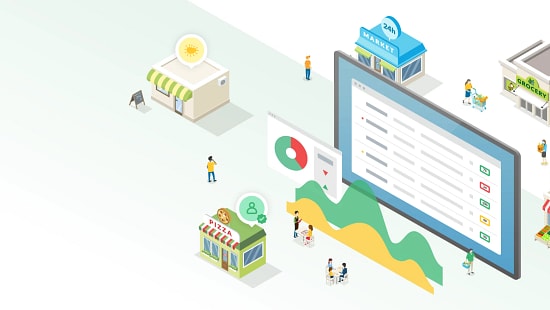 The Acquisition of Hazel Analytics
In April 2023, Ecolab acquired Hazel Analytics, a technology-driven public health company. Hazel Analytics now operates within the EcoSure division, further strengthening EcoSure's capabilities help clients mitigate brand risk, and optimize guest experience and food safety.
About Hazel Analytics
Hazel Analytics creates innovative products that transform the way organizations across industries use food safety data. A proven market leader in health department data analytics, serving over half of the 100 largest food service and retail brands. Hazel technology proactively monitors food safety and regulatory compliance at over 300,000 locations that serve millions of meals every day in the US and Canada.

Value Delivered
Predict
Predict high-risk events and step in before they occur.
Monitor
Monitor for critical issues in near real-time to avoid costly fines and shutdowns.
Identify

Identify and strengthen operational gaps to drive process improvements.
Proactive Risk Identification
Hazel Analytics is the product of university research that dates back more than twenty years. Future Hazel co-founders Phil Leslie and Ginger Jin were rising economists at UCLA in 1999 when they conducted their famous study (later published in the Quarterly Journal of Economics) on the introduction of restaurant grade cards in Los Angeles County, one of the first major U.S. metros to do so. Given the wide reception of the study in both academia and the private sector, Phil and Ginger continued on with several more projects involving local health departments. Unfortunately, they were prevented from doing any work on a national scale, given that food safety regulation is a highly decentralized function in the U.S. In 2011 they set out to change this by obtaining research funding from the Alfred P. Sloan Foundation to create the first standardized national database of health inspection results, enlisting future Hazel co-founder Ben Bederson, then Professor of Computer Science at the University of Maryland, to help architect the technology infrastructure needed to do such data collection at scale.

With a preliminary database built and the research period coming to an end, the three collaborators were interested in opportunities to maintain the research output for the benefit of public health. In 2013 they brought in Arash Nasibi, then a UCLA MBA student, to explore options for extending the life of the project. Arash quickly discovered that there was a significant need for visibility and analytics related to health inspection outcomes in food service and retail, especially within large national and global brands. With these findings the team was encouraged by the potential to address such critical pain points in the industry, so they decided to commercialize the research by forming Hazel Analytics in October 2014.
2014
Hazel Analytics incorporates, licensing innovation from UCLA and the University of Maryland

2015
Releases Food Safety Insights (FSI) beta product and obtains first customers

2016

Gains traction with FSI as leading national brands utilize the platform (over 4,000 customer locations monitored)

Wins the 2016 Food Safety Innovation Award by Jack in the Box

2017

Becomes Ecolab's exclusive worldwide partner for health department technology

Continues to gain traction with FSI, adding Target as the first food retail customer (now monitoring over 6,000 customer locations)

Adds Canada health inspection data to the Hazel platform

Moves headquarters from southern California to Seattle

2018

Counts 100 major national and global brands as users, monitoring over 100,000 locations

Co-presents with customer Jack in the Box at the February 2018 NEHA conference

Adds 2 of the top 3 biggest food service companies in the world as customers: Starbucks and Subway

Breaks ground on the next-generation FSI platform

2019

Wins 2019 Food Marketing Institute Food Safety Innovation Award (in support of Target)

Wins 2019 Sani Professional Food Safety Program Innovation Award (in support of The Cheesecake Factory)

Releases Delivery Partner Oversight Platform (DPOP) product for the food delivery industry

Adds United Kingdom health inspection data to the Hazel platform

2020

Adds Instacart as first food retail delivery customer for DPOP

Counts 200 major national and global brands as users

Included on Built In Seattle's list of Best Places to Work

Adds Uber Eats as first restaurant delivery customer for DPOP

Publishes white paper on health department data best practices

Launches free guidance resource with aggregated local COVID-19 ordinances across the US

2021

Commences partnership with Yelp

Introduces Corrective Action Management workflow product

Introduces industry-first predictive analytics capability

Served on the technology committee of the 2021 Conference for Food Protection

Presented at the 2021 NEHA Annual conference

2022

Named to Built In Seattle's list of Best Places to Work for third year in a row

Launches Hazel-powered health scores on the Yelp platform

2023

Acquired by Ecolab