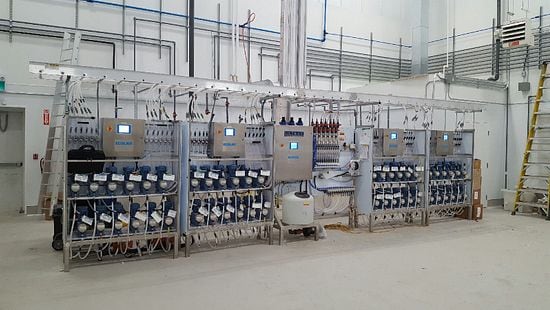 Commercial Laundry Dispensing Systems
Ecolab offers innovative laundry dispensing solutions for commercial laundry operations that deliver improved cleaning efficiency and enhance the reliability, functionality and networking capability of your wash aisle, all supported by a personal sales and service team.

Automatic Laundry Detergent Dispensers
Ecolab offers a variety of commercial laundry detergent dispensing options, from compact to large. Our specialists work with you to determine the right equipment and configuration for your operation.

Featured Dispensing Systems:
Ultrax™ Dispensers
for Washer Extractors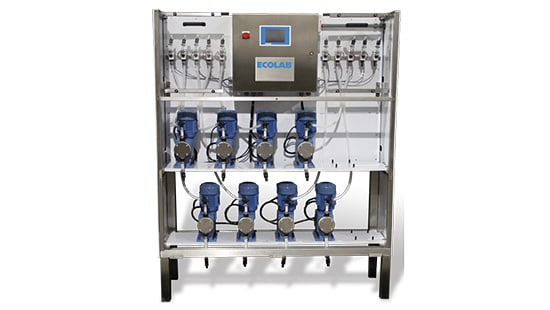 Elados Smart™ Dispenser
for Tunnel Washers

Why Choose Ecolab Laundry Dispensing Systems?


Improve Safety
Minimize employee exposure to laundry chemicals.
Get Better Results
Reliable and accurate dispensing of detergent and other chemicals improves results. Automatic dosing helps minimize potential downtime.

Extend Laundry Life
Dispensing the right amount of detergent every time helps reduce degradation of linens and clothing.
Improve Efficiency
Our systems decrease the need for manual labor and rewashing.
Laundry Dispensing Programs, Products,
Equipment and Services
Explore our Commercial Laundry Detergent and Chemistry Dispensing Solutions Offerings
We couldn't find any results for "".