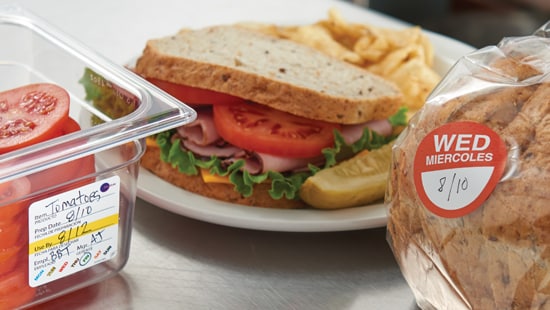 Food Rotation Labels
Food Rotation Labels can help you implement food safety best practices, maintain freshness and reduce spoilage. Using our labels can maximize operational efficiency by controlling food, product and labor costs and complying with FDA guidelines to adhere to all food safety protocols.
Daydots Programs, Products, Equipment and Services
Explore our Food Rotation Labels and Supplies Offerings
We couldn't find any results for "".