Building Manufacturer Reduces Energy Usage by Optimizing Their Compressed Air System
Insights
A Midwestern manufacturer of building materials had a stringent corporate goal of reducing their carbon footprint by 15% between 2019 and 2025. As of 2021, they were falling well-short of their goal. The facility was spending approximately $3 million annually on electricity used to run their compressed air system. They realized that they would have to step up the pace and identify larger opportunities to reduce energy in order to have a significant impact on greenhouse gas emissions. In addition, raw materials shortages and supply chain issues were causing unexpected cost increases at the plant level, significantly eroding margins.
Actions
Nalco Water introduced Ecoplant 360, a machine learning compressed air monitoring and control network that optimizes utility operation to help achieve peak efficiency of compressed air generation. Of particular importance to the customer was increased data visibility, reduced maintenance costs, system alerts with actionable insights, and significant energy savings. As soon as the PO was issued, the Ecoplant team was able to be onsite within two weeks and completed the installation in just two days with no interruptions to production!
Results
In just over 3 months of operation, the Ecoplant dynamic engine has provided approximately 6% savings over baseline, resulting in the following financial savings:

Average Monthly Savings: 246,052 kWh = $15,255
Greenhouse gases: 2,088 metric tons of CO2 emissions saved annually
Value delivered: $183,063 annually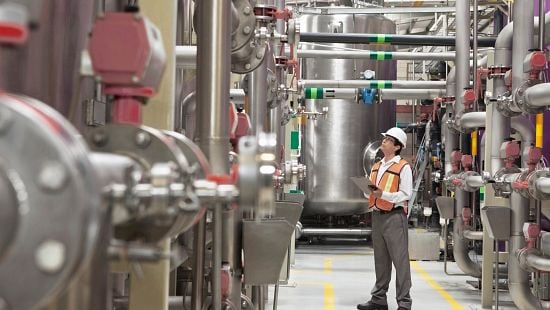 2.95 million
kilowatt-hours
$183,063
ANNUAL SAVINGS ON ELECTRICITY BILL

Related Success Stories
This is a carousel. Use Next and Previous buttons to navigate, or jump to a slide with the slide dots.
No related success stories were found.