A Dermocosmetics Leader Reduces

Cleaning Expenses, Water and Energy

Consumption and Downtime with Ecolab's


MCL B Alkaline Detergent
Application: Cleaning in Place
Segment: Personal Care (Skin Care)
Challenge: Equipment cleaning optimization (hard-to-clean cream with TiO2 and silicones)
Recommended Product: MCL B
Situation
A multinational company and a leader in dermocosmetics based in France was looking for a solution to optimize the cleaning of its process equipment after the production of a skin care cream. This hard to clean cream (water-in-oil, reverse emulsion with Titanium Oxide and silicones) required more than 8 hours to return the equipment to acceptable cleaning standards with the previous protocol, all the while consuming nearly 14,000 liters of water.
Even with the extensive cleaning time and high water consumption, the results, while compliant, were not ideal. The client sought a solution to reduce their water usage and decrease downtime while utilising their current equipment.
Solution
Ecolab's technical experts went onsite to assess customer's operations and determine where there was an opportunity to improve operational efficiency. They discovered that the current initial phase cleaning method that involved a soaking period with a mix of raw materials resulted in large water consumption and extensive cleaning times.
Following this site visit, Ecolab analyzed soil samples, and carried out lab-scale tests under plant parameters conditions to help identify an optimal cleaning agent. The resulting tests found Ecolab MCL B to be the ideal solution. This alkaline detergent is designed to remove pigmented soils and mineral containing premixes commonly found in the cosmetics industry.
It provided superior dispersing properties compared to the customer's current cleaning process, resulted into an improved cleaning performance towards mineral containing soils and in a shorter time frame.
The proposed cleaning process was implemented on-site in a trial run. This trial was very successful, replicating results observed at laboratory scale, and resulted in the company replacing its previous cleaning process.
Results
By implementing MCL B, the client was able to quickly realize an impact through the optimization of cleaning operations that created additional benefits.
The client reduced cleaning expenses in this process alone by $50,000 annually, while decreasing water consumption by 114,000 litres per year. The drop in downtime by introducing MCL B saved 63 hours of functional time which will allow for an additional production of 10 extra batches in a year.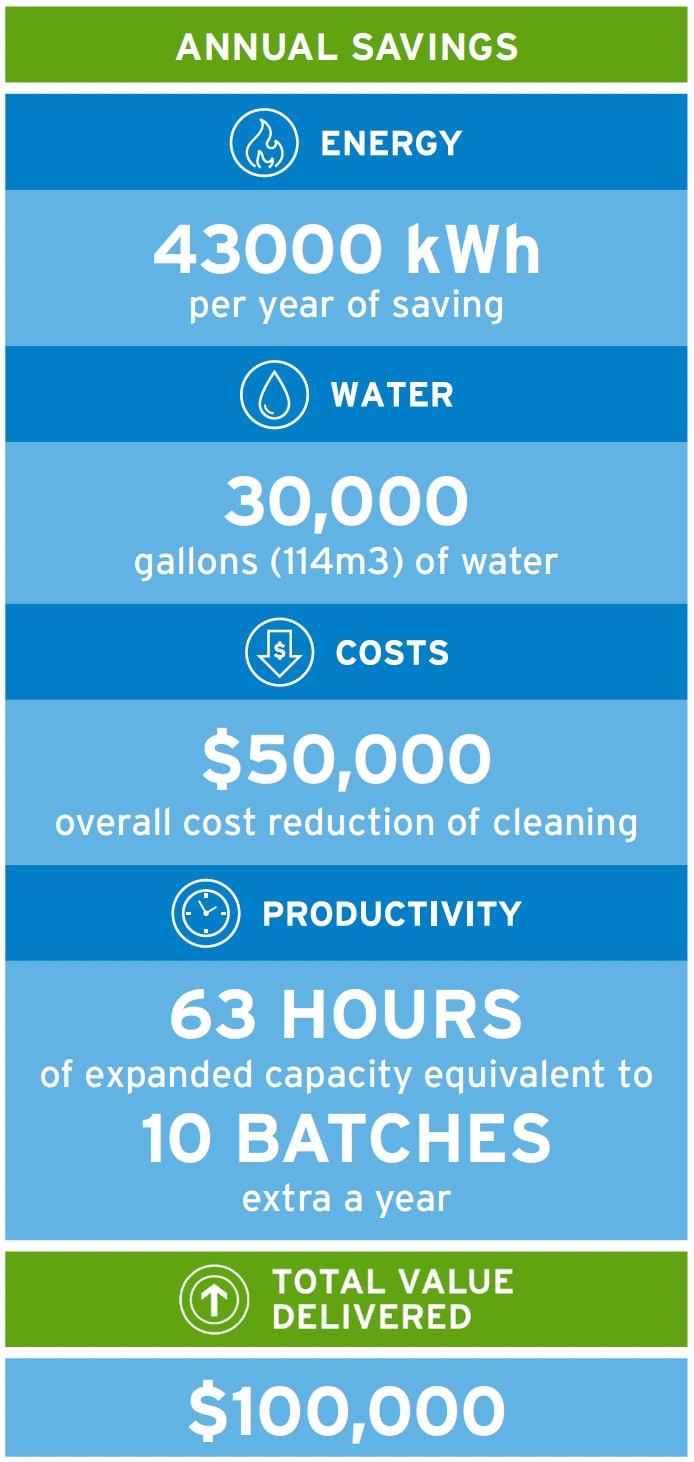 ---
Ecolab MCL B
---
High-performance liquid alkaline detergent to remove pigmented soils in one step:
Effective: MCL B is ideal for the removal of pigment and mineral containing soils, such as foundations, sunscreens, face masks, and more.
No additives needed: Designed to be used as a single detergent, MCL B is operator friendly and avoids the need of using a different dosing pump.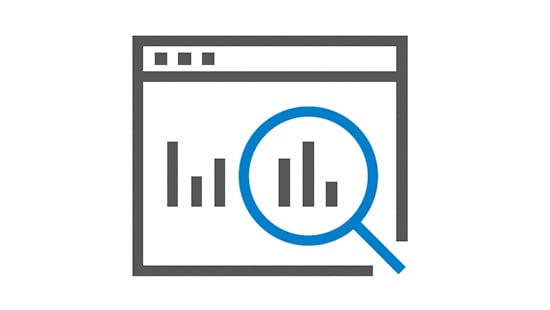 VALUE+
Technical recommendations are matched to your most relevant objectives and key performance indicators (safety, water savings, efficiency, etc.)
Formal report summarises potential savings
Delivers implementation strategy that minimises production disruptions
VALUE+
Creates a quicker and more successful cleaning recommendation
Ensures the chemistry solution is effective against your unique, targeted soils
Helps determine optimal dilution and implementation parameters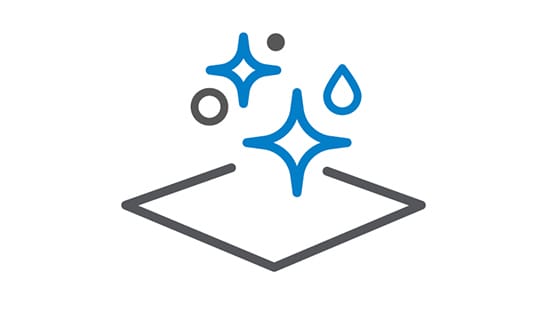 Disinfection with Chemistry vs. Water
VALUE+
Saves water which can help meet sustainability goals
Reduce energy and time needs by removing need to heat water to required temperature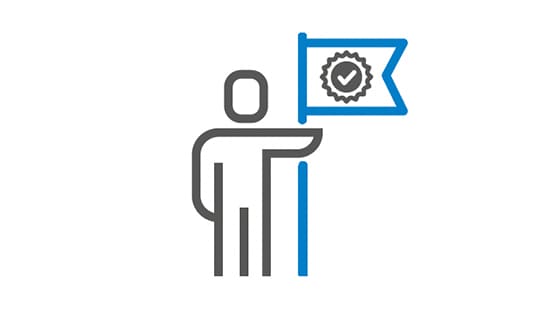 VALUE+
Guidance includes:
- Cleaning process design and development
- Cleaning process validation
- Continuous cleaning process verification
Helps ensure process stays in line with regulatory expectations and acceptance criteria
Dedicated Regulatory Team
VALUE+
Helps ensure compliance with cGMP to ensure cleaning and disinfection meet product safety and quality requirements
Help implement validations that meet regulatory expectations
VALUE+
Gain valuable best-practices and implementation strategies from trained field and technical experts
Reduce troubleshooting time from on-site support and process training to resolve problems quickly
Request a Free Consultation
Related Success Stories
This is a carousel. Use Next and Previous buttons to navigate, or jump to a slide with the slide dots.
No related success stories were found.