Wind Power Deal Allows Ecolab to Lower Its Greenhouse Gas Emissions by 25 Percent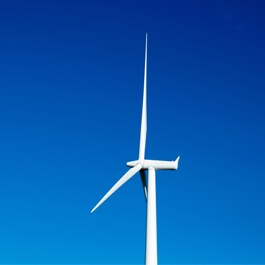 Thanks to a newly inked renewable energy deal, Ecolab will cut its greenhouse gas emissions by a quarter by 2020. Here's how.
The 25 percent reduction in climate-warming CO2 emissions is the result of a virtual power purchasing agreement (VPPA) with renewable energy producer Clearway, signed earlier this fall.
Early next year, Clearway will start construction on the Mesquite Star project, a 418-megawatt wind farm in Fisher County, Texas. Ecolab will participate in 100 megawatts of that capacity -- the equivalent of the energy needed to power 27,000 single family homes for a year.
"Like most companies, we're always trying to do things better at Ecolab," said the company's Vice President of Corporate Sustainability Emilio Tenuta in a blog post. "Sometimes progress is slow and steady – and sometimes we're able to make big leaps forward. With this new wind power agreement, we're making a significant stride."
Concerns about greenhouse gas emissions spiked after the United Nations' International Panel on Climate Change released a new report in October, stating that global warming has to be kept under 1.5 degrees Celsius (2.7 degrees Fahrenheit) compared to pre-industrial levels. The U.N.'s experts no longer think that the previous target of less than 2 degrees Celsius (3.5 degrees Fahrenheit) is safe for the world.
The U.S. government's National Climate Assessment, published late November, added more urgency. The assessment warned that impacts of climate change already felt today, such as droughts, wildfires and sea level rise, will generate growing detrimental effects and threaten to cut U.S. Gross Domestic Product by up to 10 percent by the end of the century.
"Our goal for 2030 is to save 300 billion gallons of water. The energy and greenhouse gas reductions will be commensurate."

- Emilio Tenuta, VP Corporate Sustainability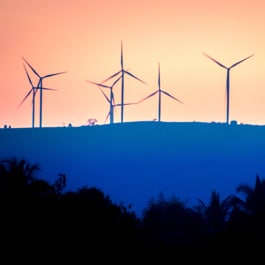 Hitting the 1.5 degrees Celsius target will take an effort from governments, individuals and private businesses alike. "With the 25 percent reduction in planet-warming greenhouse gases that we'll achieve by 2020, Ecolab is doing its part," said Tenuta.

Ecolab will buy power from the Texas wind farm along with a number of other companies. In recent years, VPPAs have become a popular way for companies to expand renewables in their energy mix. In 2018 alone, U.S. corporate buyers are on track to sign a record-setting 5 gigawatts' worth of renewable energy deals.

The Mesquite Star wind farm will begin producing electricity in 2020. The 100 MW green power deal with Clearway is expected to cover 100 percent of the company's annual domestic energy use in the United Sates, pushing the company well past its global greenhouse gas emissions goal. The new VPPA follows a 2015, 5-megawatt solar energy deal between Ecolab and Clearway.

But while this is a significant step forward for Ecolab, the company still makes its greatest impact though its work with customers, said Tenuta. "In 2017, we helped our customers save 170 billion gallons of water, conserve 12 trillion BTUs of energy and avoid 1.4 billion pounds of CO2 emissions. Our goal for 2030 is to save 300 billion gallons of water. The energy and greenhouse gas reductions will be commensurate."