Solving a Persistent Corrosion Problem With 3D TRASAR™ Technology for Crude Overhead Systems
The Situation
A gulf coast refinery had a history of corrosion failures in the crude unit overhead bundles costing in excess of $1.0 M/year in equipment, labor, and lost production. The refinery in question was plugging tubes, re-tubing exchangers, or replacing exchangers as frequently as every eighteen months.
"Automating the corrosion control program dramatically improved corrosion performance, saving the customer $1.16M/yr in total operating costs."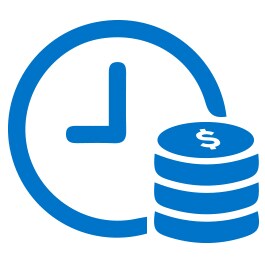 The Solution
The customer goals were to run turnaround to turnaround without suffering any downtime or lost production due to corrosion failures. Poor overhead performance was impacting the refiner's safety, and environmental exposure. It was suspected that much of the corrosion damage occurred intermittently as a result of operational changes. The customer needed a way to measure and track the corrosive conditions resulting from changes to directly link back to corrosion performance.
The Results
Historically the corrosion rate averaged 10 MPY (the real corrosion rate from actual failures was closer to 40 MPY). In Monitor Mode considerable damage occurred during numerous "upsets" (pH drops and chloride/Fe spikes) traced back to poor desalter operation, contaminated crudes, and loss of caustic injection. With the link between upsets and operational changes established, 3DTCOS was placed into Control Mode to reach a new benchmark of less than 4 MPY. Overall corrosion performance was improved 70% with a calculated ROI of $5.0M for a hurdle rate of almost 7:1.