New Disinfectant 1 Wipe and Disinfectant 1 Spray Approved for Use in Healthcare Settings, Including COVID-19 Testing and Vaccination Sites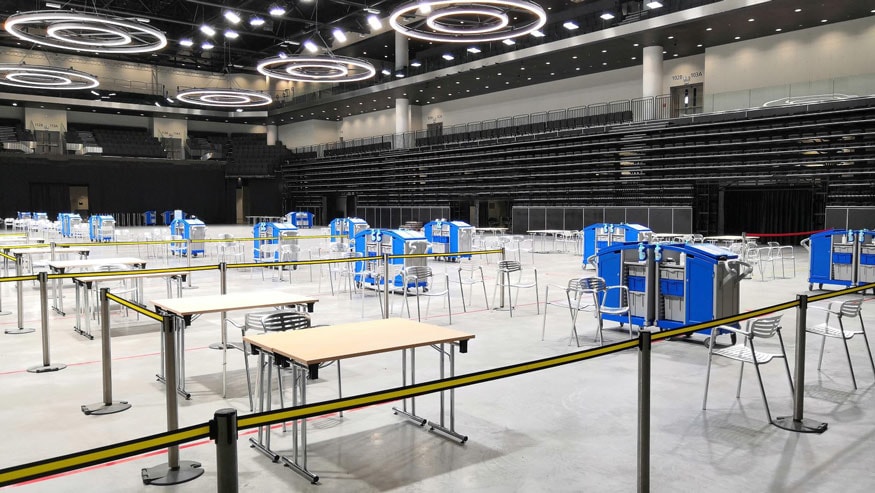 As pressure on healthcare facilities, including COVID-19 testing and vaccination sites, has continued amidst a global pandemic, versatile and easy-to-use cleaning and disinfecting solutions have been essential for speedy and safe room turnover. In high-risk settings such as these, with large populations quickly moving in and out of facilities for care, proper surface and hand disinfection have been critical.
The introduction of Ecolab's Disinfectant 1 Wipe (EPA Reg. No. 1677-262) and Disinfectant 1 Spray (EPA Reg. No. 1677-263) in late 2020 came at just the right time. This multi-purpose cleaner and disinfectant is created for sensitive healthcare settings to be used as part of a comprehensive environmental hygiene and infection prevention program. Both formats are listed on EPA List N* with Emerging Viral Pathogens claims for use during COVID-19 and come with 60 second kill on 44 healthcare-specific organisms, including a 45-second Mycobacterium bovis (TB) claim.
Designed to support quick and effective patient area turnover, the pre-saturated wipe is available in the sizes and quantities that meet specific turnover volume needs and avoid product waste. No personal protective equipment is needed, making these wipes a safe and convenient option for nursing and Environmental Services (EVS) to use in these high-turnover COVID-19 testing and vaccination sites.
While wipe manufacturers globally have been met with supply issues throughout the pandemic, Ecolab has remained agile, overcoming this barrier by working with multiple suppliers to help ensure a steady supply of the Disinfectant 1 Wipe for its customers during this critical time.
"The launch of the Disinfectant 1 Wipe and Disinfectant 1 Spray has been transformative for our customers," said Chris Smith, senior vice president and general manager of Ecolab's North America Healthcare business. "Its versatility, ease of use and effectiveness against dozens of pathogens have been and continue to be key to meeting customer needs, especially at a time when critical COVID-19 testing and vaccination sites must stay clean and disinfected. Ecolab's ability to work with multiple suppliers to ensure security of supply has been critical as the nation strives to meet the White House's deadline for adult vaccinations."
When it comes to effectively and efficiently disinfecting healthcare facilities for known and emerging pathogens, Ecolab offers a variety of solutions that meet the unique needs of hospitals, clinics, ambulatory surgery centers and other settings. Visit www.ecolab.com/healthcare to learn more.
* This product is effective against viruses like SARS-CoV-2 and can therefore be used against SARS-CoV-2 on hard-non-porous surfaces according to the *Norovirus use directions. See cdc.gov/coronavirus for more information.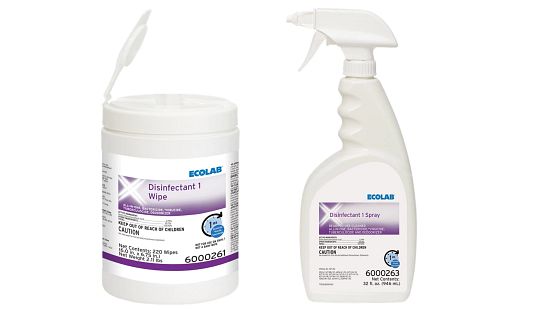 Disinfectant 1 Spray and Disinfectant 1 Wipe