How Ecolab is Advancing Pay Equity
One of the most rewarding aspects of working at Ecolab is striving to achieve ambitious goals that make a real difference in peoples' lives.
To get a better sense of our multifaceted commitment to building a better future, look no further than our 2030 Impact Goals. Included there is our pledge to support a diverse and inclusive workforce, which in part requires maintaining pay equity. That's something we've targeted for more than a decade, worked toward aggressively in recent years — and have achieved.
Third-party pay studies conducted in both 2018 and 2020 in the U.S. validated that we do indeed pay equitably across gender and race. It's an encouraging accomplishment in our quest to improve diversity, equity and inclusion (DE&I) at Ecolab and it establishes a foundation to build upon as we work toward future workforce goals.
Understanding Pay Terminology
There's a lot of misunderstanding surrounding pay terminology, with terms like pay equity and pay gap often used interchangeably.

When we refer to pay equity, we're talking about equal pay across gender and race for all associates who do the same work at the same level with the same experience and performance. Pay gap is the difference in average pay across gender and race without regard for role, level or type of work.

Though different, the efforts go hand-in-hand. To close the pay gap, we need to improve representation of gender and race at each level of the workforce, something that will take time, but we are committed and are actively working toward it. If we can continue to ensure that pay decisions are made equitably while building this greater representation parity in the organization, with time and progress we will naturally close the pay gap.
Creating Equitable Outcomes
To ensure pay equity, we have invested a great deal of time and effort into building processes, designing compensation programs and educating managers to help them make sound pay decisions. It's a commitment to that day-to-day work that produced these results.
Our processes and practices that enable equitable pay outcomes start early, even before associates join Ecolab and extends throughout their careers. From recruiting and hiring to associate development, advancement and succession, our talent strategies, review processes and compensation programs are all set up to ensure equal opportunities. Given the important role our managers play in pay equity and our broader DE&I work, we provide ongoing education for managers on DE&I and related topics like unconscious bias. It's these comprehensive and collective efforts that work in parallel to enable and support equitable outcomes.
A Foundation to Build Upon
We plan to continue third-party pay-equity evaluations every two years in the U.S. and plan to eventually expand the testing outside the U.S.
Simply put, equitable pay is a core, fundamental commitment at Ecolab, one that we want to be transparent about and use as a foundation for achieving other goals. As mentioned, those include increasing gender and racial diversity in leadership positions and closing the pay gap.
We believe strongly that making Ecolab more diverse, inclusive and equitable will help us grow as a company and help us deliver better outcomes for our customers and the communities they serve. Pay equity is one important component in this broad strategy.

Learn More About Our Sustainability Work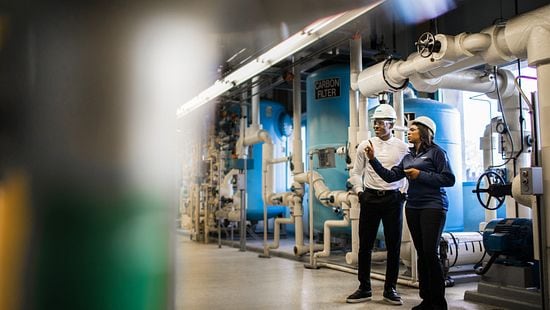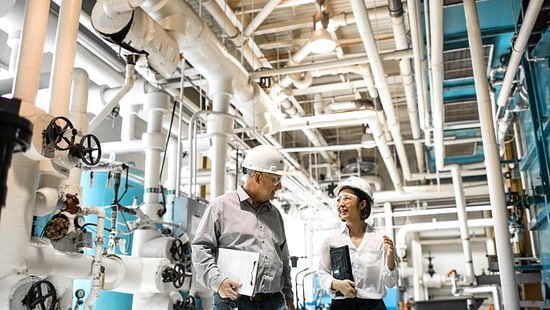 2020 Sustainability Progress Report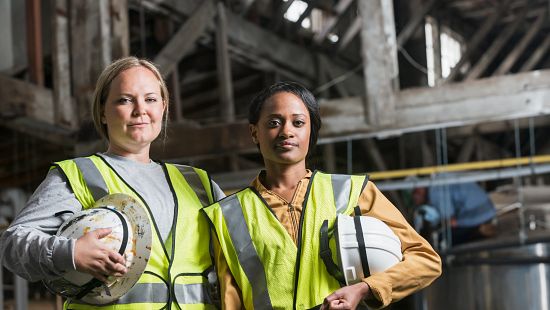 Equity, Diversity & Inclusion