ECOLAB3D™: Putting Real Time Data to Work for Industrial Water Management
When it comes to remote water monitoring, data is king.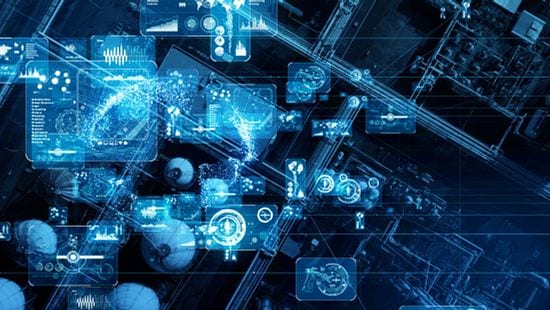 Without unified, contextualized data, companies are challenged to:

Remotely monitor water use for more consistent and resilient operations
Optimize water treatment programs to close performance gaps
Meet heightened industrial sustainability regulations while maintaining profitability
Protect against variability in water quality, which can result in increased water use
Detect and quickly address water safety issues at the most at-risk locations
Identify and correct operational inefficiencies before they become costly


The ECOLAB3D IIOT platform elevates industrial water management by distilling diverse system data into actionable insights so companies can achieve performance, compliance, and savings goals.
Data Drives Intelligence
ECOLAB3D is built on Microsoft Azure. It collects data from Ecolab's IoT controllers, monitoring systems, sensors, and other sources. Advanced analytics, including artificial intelligence and machine learning algorithms, translate that data into precise insights, empowering global companies to take the right action at the right time.

When combined with our world-class service, equipment and chemistry, ECOLAB3D solutions - Water Quality Intelligence, OMNI and Water Flow Intelligence - elevate insights from the plant to enterprise level, delivering anywhere, anytime operational visibility. Contextualized, real time water data helps companies identify inefficiencies in managing water and energy use and change behavior to reduce risk, lower costs, and optimize operations.


ECOLAB3D Earns SOC 2 Compliance
ECOLAB3D helps companies tap into data insights to uncover savings opportunities, and then implement actions to capitalize on those opportunities. Ensuring the security and integrity of that data is a top priority for Ecolab. In 2021, ECOLAB3D earned the American Institute of Certified Public Accountants' SOC 2 Type I certification following an independent, comprehensive review of internal security policies and procedures.1The audit certifies that Ecolab complies with personnel, environment, and data communications controls related to security, availability, processing integrity, confidentiality, and privacy. Our completion of the SOC 2 audit highlights the effectiveness of our system design and controls and our relentless prioritization of customer data protection. In a dynamic security landscape, we remain committed to protecting customer information.


From Data to Impact

At Ecolab, we're focused on helping our customers achieve an exponential return on investment (eROI) by aligning economic and environmental benefits and delivering improved performance, operational efficiency and sustainable impact. The ECOLAB3D intelligence platform protects the integrity of real time water data and puts it to work for business, equipping companies to accelerate their financial, operational and environmental goals. It's a right-now solution that helps customers tap into insights that help them make smarter decisions to improve performance, manage risk, and save water and energy.
________________________________________________________________________________________________________________