What is a rinse additive and should my restaurant be using one?
The benefits when using a rinse additive in your dishwashing process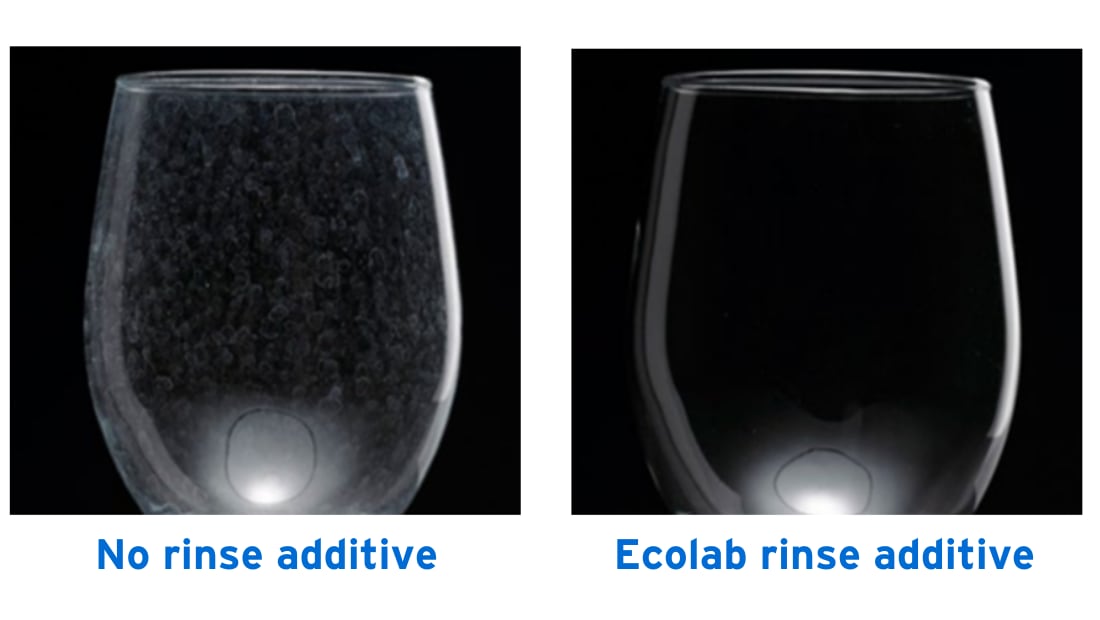 Restaurants know the importance of clean dishes, utensils and glassware. When a meal is served with the finest ingredients and beautiful presentation, if the dishes aren't clean it can give diners the wrong impression. In a survey of close to 1,000 diners who eat out once a month, nearly 58 percent listed dirty utensils or plates as a "deal breaker" that would make them not want to return to the restaurant. Even more critical, over 80% of diners survey listed long wait times for food as a deal breaker. [1]
If a restaurant is consistently seeing spots on glassware and utensils or spending precious minutes in the back of house waiting for dishes to dry or hand drying, a rinse additive can help get diners the clean dishes they desire at the pace they demand.
What is a rinse additive?
A rinse additive, sometimes also called a rinse aid, is a critical chemical in the dishwashing process that uses active surfactants to help remove water and speed drying. The faster water is removed, the harder it is for spots to form. This can be especially helpful for restaurants that have hard water conditions where spots are a common challenge. Speeding up the removal of water also helps dishes dry faster so they can be ready for service and not slow down your kitchen.
Does my restaurant need a rinse additive?
Seeing spots on glassware, utensils or dishes? Still waiting for dishes to dry after they come out of the dishwasher? Spending valuable employee time on hand drying or polishing dishes? A rinse additive can help solve all these problems.
What are the benefits of a rinse additive?
Dishes are one of the most important aspects of creating a positive guest experience. Chefs and cooks spend so much time creating high-quality food, make sure diners have the right first impression by serving these delicious meals on clean plates. A rinse additive can also save time and money by reducing the need to have employees hand dry and polish dishes. Additionally, stacking wet dishes on top of each other is a common health department violation. A rinse additive can help dry dishes faster and avoid the food safety risk of wet stacking.
[1] https://www.fsrmagazine.com/labor-and-employee-management/reasons-customers-swear-restaurants
Demonstration of how
TRUPOWER™ Rinse Additive Heavy Duty improves
sheeting and reduces dry times

Learn more about Ecolab's Rinse Additive offerings below or contact your Ecolab representative to find out which solution works best fits your needs.

TRUPOWER™ Rinse Additive All Purpose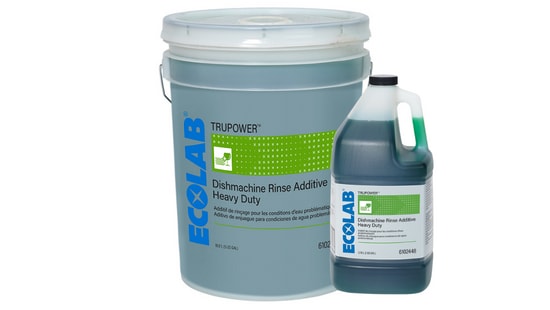 TRUPOWER™ Rinse Additive Heavy Duty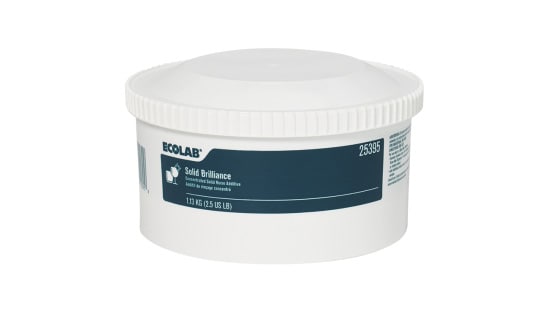 SMARTPOWER™ All Purpose Rinse Additive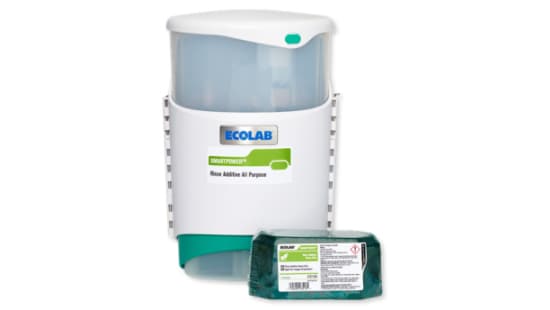 SMARTPOWER™ Heavy Duty Rinse Additive