Ecolab Expands Disinfecting Wipes Manufacturing Capabilities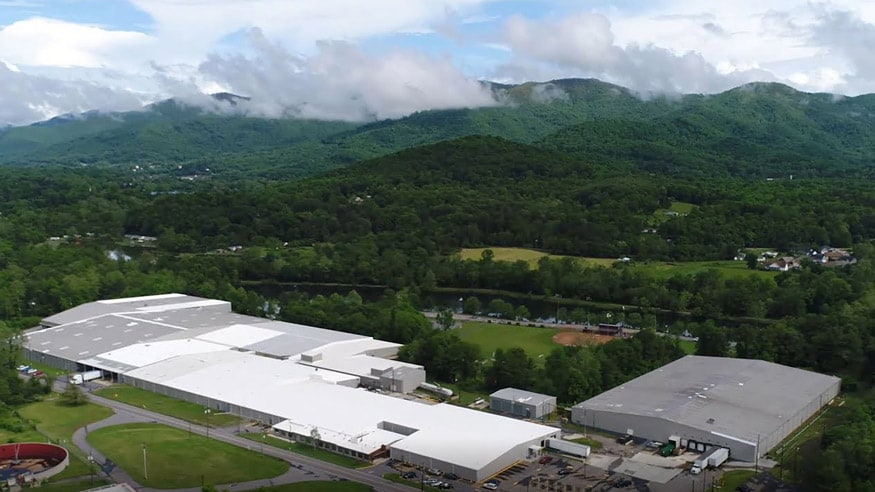 Aerial photo of the National Wiper Alliance manufacturing facility in North Carolina.
Ecolab Inc., the global leader in water, hygiene and infection prevention solutions and services, has expanded its wipes manufacturing capabilities with the acquisition of National Wiper Alliance, a 500,000-square-foot wipes manufacturing facility located outside of Asheville, N.C.
For decades, Ecolab has been a leader in developing cleaning and disinfecting solutions for customers in more than 40 industries, including healthcare, life sciences, food service, hospitality and industrial manufacturing. The acquisition of National Wiper Alliance is a critical step in Ecolab's continued commitment to serve as a leading wipes partner for our customers.
"We continue to innovate and expand our capabilities to meet our customers' evolving needs and the global demand for key cleaning and disinfecting solutions," said Ryan Rensvold, vice president and general manager of Ecolab's Global Wipes business. "As we continue to invest in Ecolab's new Asheville facility and build the local team, we're elevating our capabilities and capacity in wipes manufacturing – a critical solution that enables customers around the world to effectively and efficiently clean and disinfect a variety of surfaces."
The Asheville facility, which recently added five new manufacturing lines, will continue its successful contract manufacturing business and will produce several disinfecting wipes products, including Ecolab's Disinfectant 1 Wipe. Disinfectant 1 Wipe (U.S. EPA Reg. No. 1677-263) is a one-step, ready-to-use, non-woven disposable disinfectant wipe that can be used as part of a comprehensive environmental hygiene and infection prevention program. It kills 44 organisms in 60 seconds and is approved by the U.S. EPA for use against SARS-COV-2, the virus that causes COVID-19.

To learn more about Ecolab's disinfecting wipes solutions, visit Ecolab.com.