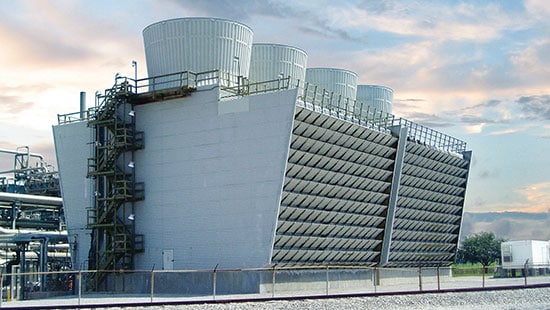 3D TRASAR™ Technology for Cooling Water
3D TRASAR Technology is evolving to meet ever more challenging customer needs. The innovation of 3D TRASAR Technology is already soundly embraced worldwide. Over 25,000 systems are currently in use and over 10,000 water systems are monitored 24/7/365 by Nalco Water experts, supported by 5,000 on-site experts. Through Nalco Water's latest advancements in innovation, the next generation of 3D TRASAR Cooling Water Technology gives you the information and operational assistance you need to control your cooling water systems and protect your assets. As part of a total water management solution, the next generation of 3D TRASAR Cooling Water Technology results in water and energy savings and provides our customers peace of mind.
3D TRASAR technology saves our global customers water, so much water, we built a counter to keep track of the savings.
The Next Generation of 3D TRASAR Technology provides smart sensor technology, touch screen user interface, improved connectivity and seamless integration into advanced remote monitoring, reporting and alarming. The world's most trusted cooling water system control technology sets a new standard in value delivery with the Next Generation of 3D TRASAR.
3D TRASAR is the industry's most advanced and broadly implemented solution for cooling water management
Our "Next Generation" offering is the platform in which we continue to provide the most value in cooling water treatment, but also those processes impacted by cooling – ensuring we address what matters most to our customers
We have vastly improved the customer experience – bringing together technology from the world's most innovative water treatment company, along with personally delivered world-class service
We are excited to bring this technology to the market, to continuously address customers' increasing resource challenges
Built for the web
Comprehensive offering platform that pulls everything together and opportunity to "level set comprehensiveness of the offering"
Expandable Platform provides opportunity to do more and provide even more customer value
Better tool to manage customer dynamic processes and address challenges as they arise.
Enterprise-Wide Impact delivers effective control of cooling water systems can impact your entire enterprise -even across multiple locations. 3D TRASAR Technology is designed to monitor key performance parameters and optimize water management through custom solutions.
Downloads
3D TRASAR™ for Cooling Water Brochure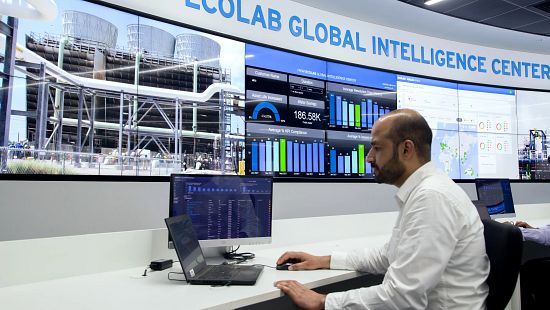 Ecolab Global Intelligence Center
Video Gallery
An Overview of 3D TRASAR™ Technology
How does 3D Trasar™ technology work?