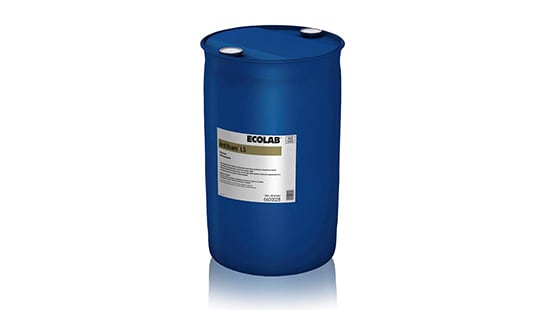 Antifoam™ LS
Concentrated silicone emulsion defoamer formulated for personal care and cosmetics manufacturing applications. Ecolab's Antifoam™ LS allows higher level of hydrophobic silica leading to sustained and persistent defoaming characteristics while its mineral oil and surfactant content improves dispersing.
Features and Benefits
Low molecular weight silicone emulsion provides quick foam knockdown.
Persistent and effective foam control, even in high solids systems.
Rapidly disperses for foam control, improving process efficiency.
Uniform and stable particle size leads to consistent results.
Reduce foaming in wastewater streams with the highly dispersible solution.
Helps in adhering to wastewater permissible limits.