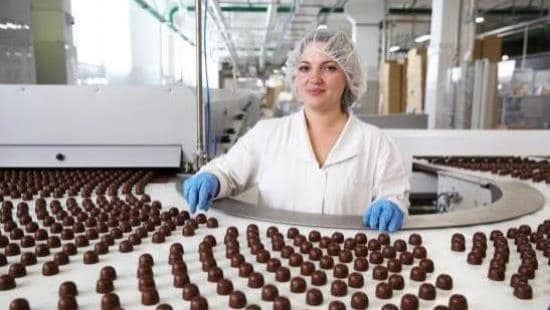 AdvaCare™ Disinfectant
for Food Processing
Food processors have identified critical points where food contamination can happen. One of these is when employees' protective clothing comes in contact with food. AdvaCare™ laundry disinfectant kills microorganisms on clothing that can cause contamination, to help prevent foodborne illness outbreaks and facility shutdowns.
Commercial Laundry Food Processing Customer Risk
According to the CDC, 1 in 6 Americans get sick from eating contaminated food every year. Your commercial laundry food processing customers worry about:
Consumer safety
Brand protection
Meeting certification guidelines
Avoiding food contamination events and outbreaks
AdvaCare Disinfectant helps mitigate the risk of food contamination, and is a great addition to a HACCP strategy.

Food Safety Starts with Laundry Disinfectant Solutions

Your customers want to do everything possible reduce the risk of cross-contamination that can cause foodborne illness. Help them control this risk with AdvaCare solutions.