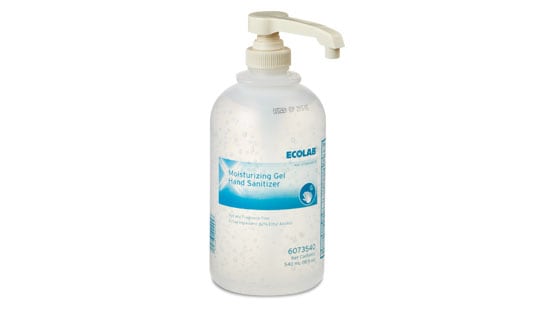 Moisturizing Gel and Waterless Hand Sanitizer
Our antimicrobial and waterless hand sanitizer is formulated with 62% ethyl alcohol (by weight) as well as emollients and moisturizers to help improve skin health with continued use. This waterless hand sanitizer is easy to use, with a one-step procedure that requires no rinsing, and provides rapid action against a range of microorganisms.
Our Moisturizing Gel Hand Sanitizer was formerly called the Quik-Care Moisturizing Gel Waterless Antimicrobial Hand Sanitizer.
Learn more on how hand sanitizer can help prevent the spread of Coronavirus (COVID-19).
62% ethyl alcohol provides proven infection prevention against a wide range of microorganisms
One-step waterless hand sanitizer procedure requires no rinsing, saving time and costs associated with using paper towels and water
Emollients and moisturizers help improve skin health with continued use
Dye-free, fragrance-free hand sanitizer formula helps reduce the occurrence of irritation and allergic reactions
Rapid antimicrobial action
Compatible with lotions and latex gloves

Product Size
Part Number
Dispenser Type
144-1.25 oz
6073512
N/A
72-4 oz
6073504
N/A
12-540 mL
6073540
Disposacare
8-1000 mL 
6084642 
Next Generation
(Manual & Touchfree)