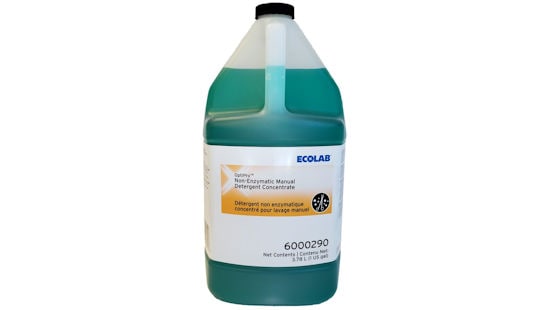 OptiPro™ Non-Enzymatic Manual Detergent Concentrate
A concentrated, enzyme-free detergent suitable for cleaning a variety of instruments - including ophthalmic instruments1.
Product Details
✓ OUTSTANDING CLEANING PERFORMANCE
Optimized low foaming surfactants provide outstanding cleaning results while maintaining a crystal-clear use solution1.
✓ SUITABLE FOR DELICATE MATERIALS
Neutral pH compatible with stainless steel, plastic, aluminum, and other soft metals1.
✓ COST EFFECTIVE & EFFICIENT
2X concentrate provides more uses per gallon compared to non-concentrated product.
1. Ecolab Technical Monograph OptiPro Non-Enzymatic Manual Detergent
| Part Number | Product Size |
| --- | --- |
| 6000290 | 4 x 1 gal |
| 6000289 | 1 x 2.5 |