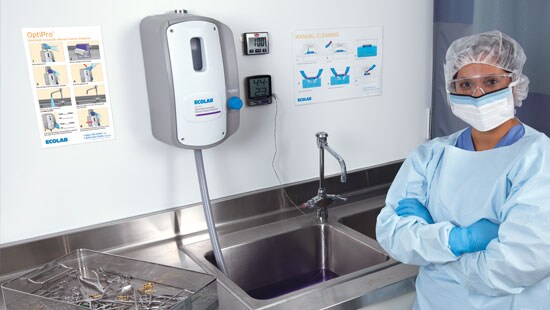 OptiPro™ Solid Multi Enzymatic Manual Cleaning System
Ecolab OptiPro™ Solid Manual Cleaner offers innovative product formulation and dispensing design.
Its advanced enzymatic technology reduces the manual scrubbing needed to remove fat and protein soils, improving process efficiencies and user experience. The dispensing system is designed to provide a ready-to-use solution to control product usage and eliminate the need to measure product. In addition, the dispenser delivers the solution within a temperature range to allow optimal performance.