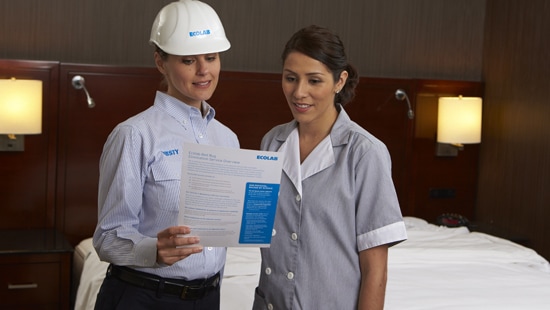 The Ecolab Difference
Pests can devastate your business. They can adversely affect operational efficiency, audit readiness, food safety and your brand. You need a pest management partner that operates at a higher standard than the rest. Not just controlling pests — but eliminating them.
Our comprehensive pest elimination programs are built on scientifically proven protocols, tested and refined by a global team of rigorously trained experts who deliver exceptional service with consistency and precise execution. Together, we protect success.