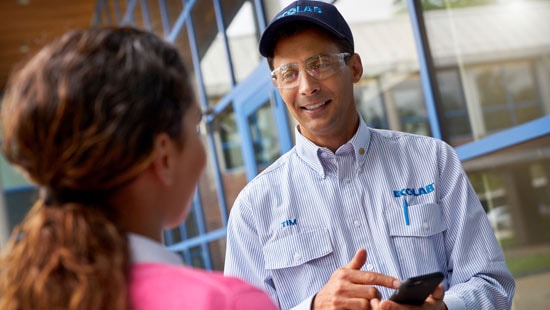 Fill Out The Form To Book A Free Site Survey Now!
Trust Ecolab To Help You Win the Fight Against Pests

Our Pest Elimination solutions target a range of different Pests including (but not limited to):
Rodents
Cockroaches
Spiders
Flying Insects
Stored Product Pests
Termites
Bed Bugs
Our technicians are ready to survey your site and provide you with a tailored Pest solution to meet your unique needs.
We are looking forward to partnering with you and help you protect your brand and maintain a safe, healthy and pest free environment for your employees and customers.
Contact us TODAY to see how we can assist.
Our Pest Elimination Offerings
Learn more about all our Pest Elimination offerings
No related pest elimination offerings were found.