National Pest Management Month: Acknowledges Need for Professional Pest Management
The Pest Monitor Newsletter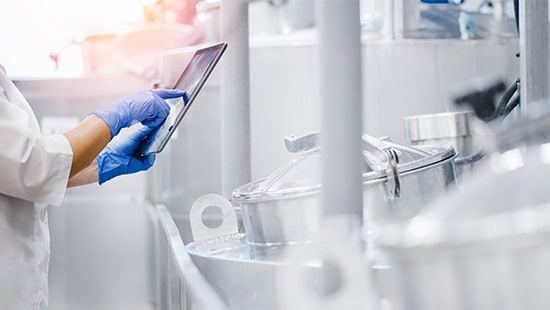 From pest "control" to pest "management"
In 1975, President Gerald Ford declared April to be Pest Control Month. There have been a lot of changes in the world in the more than four decades since that day – including the industry's change in terminology from "control" to "management." What hasn't changed in that time, however, is the observance for which the month was designed: to recognize the "professional pest control industry's commitment to the protection of public health, property and food from the diseases and dangers posed by pests" (NPMA) – and the food industry's need for those professional services.

Even the U.S. Department of Homeland Security acknowledges the critical nature of professional pest management, having deemed it as an essential service during the COVID-19 pandemic. And that is particularly true in the food & beverage industry for which its very nature – of ever-present food and odors - is a strong pest attractant, increasing contamination risk and leading to complex pest challenges. (See Seasonal Pest Risks for more information on how data-driven technology is helping define and counter seasonal pest risk.)

Because of this it is critical that pest management in food & beverage facilities go beyond control – to implement proactive, preventive service utilizing advanced, scientifically validated practices and technologies to provide solutions.
Going beyond control
One such solution that is particularly advantageous in food facilities is a digital logbook with a secure, online portal. Such logbooks can help facilities monitor and track pest activity through detailed charts and reports that provide pest insights enabling critical decisions to be made in preventing pest risk. By automating documentation, tracking trends, and providing "visibility" into facilities, such digital tools not only proved indispensable during the pandemic when there were restrictions to being onsite, they support compliance with third-party audits and the maintenance of FSMA's Preventive Controls-required Food Safety Plan.

But the benefits of professional service and digital systems go well beyond compliance with standards and regulations, as a proactive partnership with your service specialist provides facilities with the actionable insights needed to proactively prevent pest risk and continuously improve the pest program – to protect your business, reputation, and customers against the risks that pests pose. As defined by the Institute for Supply Management, such partnerships are relationships that "require a clear understanding of expectations, open communication and information exchange, mutual trust, and a common direction for the future." With all of these being critical in the pest management partnership, it is the "open communication" that enables the other aspects of a partnership to take place and provides for a lasting, successful partnership.
For more than 40 years, the designation of April as Pest Management Month has acknowledged the need for professional pest management to protect health, food, and property from pests. Today's industry advancements in pest understanding, product development, and digital technologies have made partnerships with professional pest management providers even more critical and beneficial for food operators.