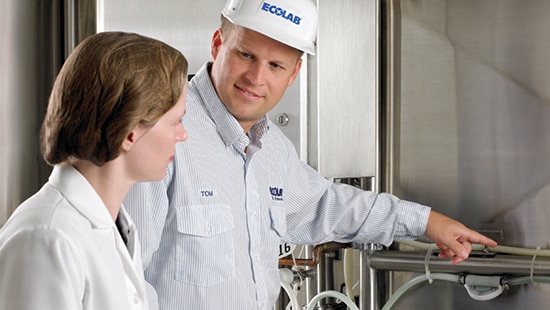 Pest Control for Food and Beverage Processing
Rodents, insects, birds, and other pests are a constant threat to your business's bottom line and brand reputation. The rising cost of ingredients and stricter regulations make the implementation of proactive beverage and food manufacturing pest control more important than ever.
Ecolab's Integrated Pest Management (IPM) services use scientifically proven strategies to both treat and prevent pests. Simple audit ready data makes it easier to meet regulatory requirements, so your facility can stay open and at peak production.

Explore Pest Elimination Programs for Your Facility
No matter what your facility handles—baked goods, fruit, dairy, beverages—we will customize an Integrated Pest Management plan that fits.
The programs we can tailor for you include: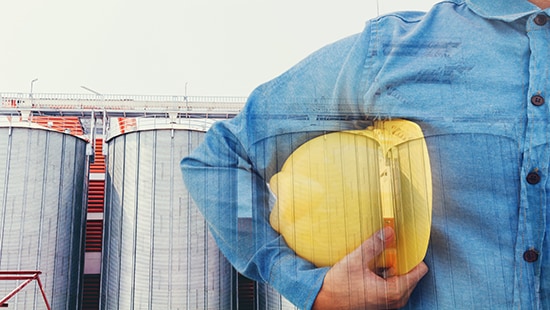 Fumigation Services for Food Processing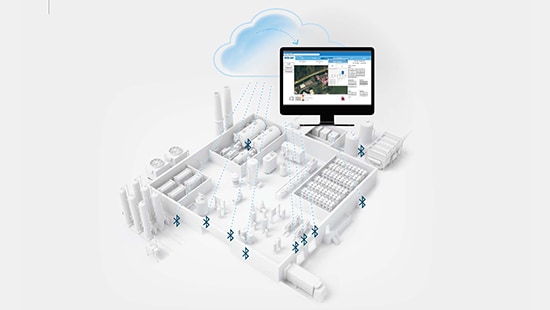 Intelligent Rodent Monitoring System (IRMS)
Highly trained Service Specialists. Ecolab's Service Specialists undergo an extensive Food & Beverage Certification Program. This gives them robust training and hands-on industry experience. If they need help solving a tough pest challenge, they can turn to our dedicated F&B technical specialists and scientists in Ecolab's global R&D center.
Spend less time preparing for audits with eLogbook from Ecolab. Your eLogbook stores electronic copies of the essential documents and data you need for audit compliance. Instead of an overwhelming amount of data to comb through, we provide just enough for you to gather actionable insights and be audit ready.
24/7 support. Pests work around the clock, so we do, too.
See Where Pest Risks Are Hiding
Click to see potential risks in your facility and learn about food and beverage pest control solutions.

More Resources
Educational Articles for Food & Beverage
Stay on Top of Pest Elimination News
Programs, Products, Equipment and Services
Explore our Food & Beverage Processing Pest Control Offerings
We couldn't find any results for "".
Contact an Ecolab Pest Expert
Do you have an active pest problem you need to eliminate?
Want to take action to prevent future infestations?
Fill out this form to request an on-site inspection. If you are not ready for an inspection but want to chat about pest control services, request a callback from an Ecolab expert.