ECOLAB3D™ Marks A New Era For Industry
Someday we will look back at the history of Ecolab and realize there were two distinct eras: before ECOLAB3D and after.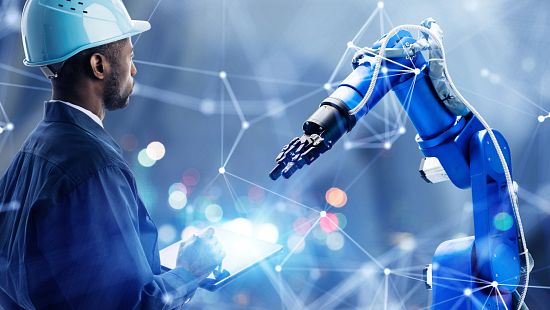 The ECOLAB3D™ next-generation intelligence platform is completely changing the way we work with customers and will transform entire industries. The power of digital ecosystems to harness data, deliver deeper insights and take faster actions is the best shot we have at reducing the world's carbon and water footprints to "net zero."

At Ecolab, we've spent years building a culture of agility and collaboration to understand our customers' needs. Though we work across more than 40 industries, there are consistent themes among them. Companies prioritize to operate more environmentally friendly, improve sustainability, advance supply chains, increase efficiency and boost product quality. They want to progress in these areas while still achieving their unique business and financial goals.

ECOLAB3D is our response to those needs. With this intelligence platform, we can build digital solutions that directly respond to our customers' challenges and goals. For decades industry has been collecting data, with minimal outcomes and actionable insights, until now. ECOLAB3D utilizes predictive analytics and artificial intelligence to deliver performance insights that lead to actionable value for the industries we serve. Our flexible, secure, cloud-based platform enables us to develop digital solutions for a variety of applications that relate to water, energy, sanitization, financial performance and other key operations.

Ecolab's first batch of digital solutions exemplifies the power of the platform to address specific goals. It includes: Water Safety Intelligence, Water Flow Intelligence, Water Quality Intelligence, Financial Impact and OMNI™. With these solutions, we are able to drill down into the critical applications of industries, particularly those dealing with water and energy, and use data to predict risk, troubleshoot problems and greatly influence outcomes. This has tremendous implications for companies' efficiencies, safety and environmental impacts. In fact, digital ecosystems will ultimately have the most impact in achieving "net zero" carbon and water footprints.

What's more, ECOLAB3D will continue to improve and optimize as time goes on. It's a learning-based contextualization platform that is powered by our global, connected data set, in addition to various third-party data enhancements. This way, we can apply lessons learned and information gathered from multiple industries to the present needs of a customer. It's game-changing technology, and it will come to define industrial work in the 21. century. Companies that don't take advantage of the innovation that comes with a platform like ECOLAB3D may find themselves at a disadvantage to their committed, connected peers.

Ultimately, the success of ECOLAB3D will hinge on the intimate knowledge we have of our customers and the industries they work in. We've collaborated with many of them for decades and we understand their businesses. This will be crucial to "closing the loop" on challenges and getting to actionable insights. We have the chemistry, we have the technology and we understand our customers to a degree that we can quickly deploy effective solutions to help them achieve their goals.