Keep Supplier Pest Problems from Becoming Yours
The Pest Monitor Newsletter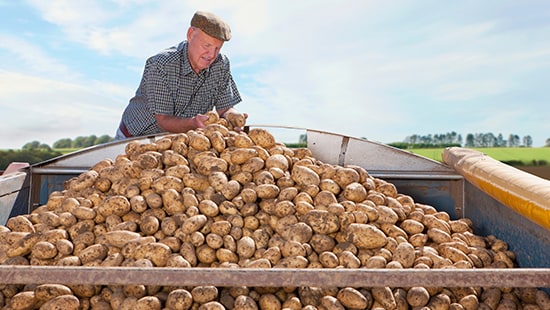 With the first core element of FDA's New Era of Smarter Food Safety Blueprint focused on Tech-Enabled Traceability, it is evident that the agency is taking a strong position on ensuring food safety throughout the supply chain. As the document states, "Ultimately, we want to have end-to-end traceability throughout the food safety system." A primary goal of the component is to standardize systems so that "critical tracking events and key data elements" are followed throughout the food supply, with information recorded by and available to each step in the chain.

The New Era focus builds on the FSMA Preventive Controls requirements for supplier verification programs for both domestic and foreign suppliers. Although there is little mention of pests in the blueprint, both the New Era traceability and FSMA supplier programs aid in the continuing fight against pests, particularly the risk of pests being brought into food processing facilities with ingredients and other supplies.

By tracking your suppliers and verifying their food safety programs, including that of pest control, you minimize the risk of pests being brought into your facility, which could lead to an infestation, food contamination, recalls, and audit or inspection failures. As such, your programs should include aspects of hazard analysis and risk assessments to review and prioritize incoming shipments that are at greatest risk for pest activity and/or contamination.

Some of the higher risk factors that could lead to incoming supply pest problems include:

Shipments from warm-weather regions and during warmer seasons, as pest activity is typically higher in warmer weather.
Shipments from regions that experience unique or acute pest challenges.
Long supply chains – based on distance, number of transfers or potential delays – as the longer a product takes to reach your facility, the higher the risk of pest contamination.
Goods and raw materials that present higher risk of pest activity and contamination such as grains, grain-based products and seeds.
Any use of pest-penetrable packaging (such as cardboard, thin plastic and poorly sealed bags or containers), as these present higher risk than glass, metal, thick plastic, and multi-layered packaging.
Any suppliers with a documented history of pest contamination issues.
When any of these conditions are present, it is expedient to require additional assessment and protocols of the supplier and implement additional protections when the goods arrive at your facility. For example, even before inspection, the shipments should be separated from other incoming goods, and stored separately during storage if any potential for undetected pest activity remains.

In all cases, supplier requirements should include the verification of pest management protocols to include sanitation, storage practices, chemicals used, and service performed:
Sanitation. Lack of sanitation can invite pests into facilities, with even small accumulations of food creating food sources and breeding grounds for cockroaches, rodents, flies, and other pests. If your suppliers are not maintaining sanitary facilities and transportation vehicles, their pest problems can quickly become yours.
Chemicals. Any pesticides used in food facilities must be labeled for the specific use in the specific area. Proper storage of chemicals is also critical to ensure against cross contamination of food.
Storage practices. Storing items off the floor and away from walls; applying first expired/first out (FEFO) practices; and implementing pest exclusion measures should be among key requirements of your supplier's pest control program.
Service. When pests do encroach or infest a supplier facility, service must be implemented to control or eliminate the pest and protect product and supplies. And documentation provided to verify the corrective actions.
FSMA's requirements for supplier management and verification programs are indicative of the industry's shift from reactive to preventive food safety. Thus, compliance with the rules not only helps to ensure a facility's food safety programs, it also enhances its pest prevention efforts.
Unpacking the Food Safety & Pest Risks of Incoming Shipments