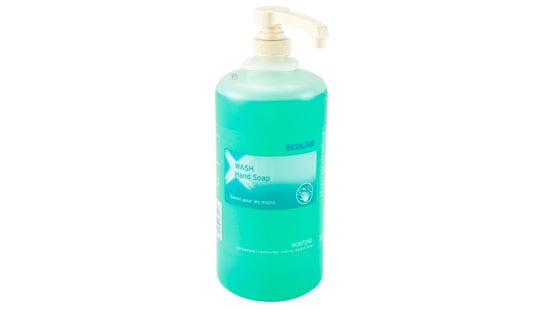 Wash Hand Soap
Mild skin cleanser that forms abundant lather with gentle and thorough cleansing action and a pleasant fragrance.
Product Details
Lathers quickly, rinses freely, minimizing residual lather that can cause irritation, helping to improve hand-washing compliance.
Enriched with skin conditioning emollients to help protect against irritation and help keep skin smooth and soft.
Pleasant light fragrance promotes more frequent hand washing.
| Product Size | Part Number | Dispenser Type |
| --- | --- | --- |
| 12-540 mL | 6048512 | Disposacare |
| 12-1000 mL | 6067242 | Disposacare |