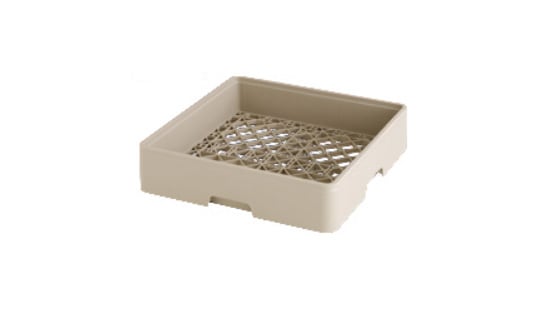 Full-Size Open Racks
These "open" racks can be used for a variety of items. From bowls to silverware to even specialty items that are difficult to fit in pegged racks.
These utility racks with solid walls are ideal for almost any bowl, cup or oddly shaped item. 
Comes as a low-wall or high-wall rack.
Available in beige or brown.