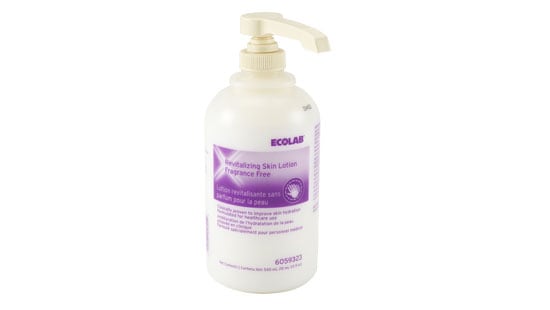 Revitalizing Skin Lotion
Ecolab's advanced formula lotion designed to be non-greasy and quick absorbing to provide superior moisturization. Fragrance and Fragrance-Free formulas available.
Enriched with emollients, humectants and skin nutrients to help soothe and moisturize skin.
Helps care for "abused" skin and maintain skin's barrier function to promote frequent frequent hand hygiene.
Absorbs quickly and leaves skin feeling soft and non-greasy.
Compatible with both latex and nitrile gloves. Does not compromise antimicrobial efficacy or protective barriers.
Product Size
Part Number
Dispenser Type
72-4 oz
(Fragranced)
6048304
N/A
72-4 oz
(Fragrance-Free)
6059384
N/A
12-540 mL
(Fragranced)
6048205
Disposacare
12-540 mL
(Fragrance-Free)
6059323
Disposacare
 6-750 mL
(Fragrance-Free)
6000062 
Nexa Compact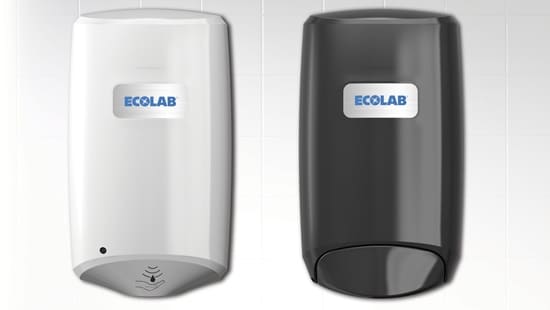 Nexa™ Hand Hygiene Dispensers