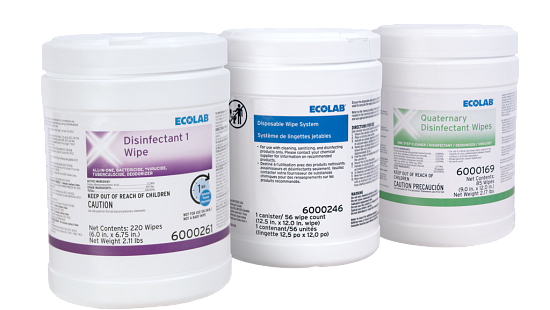 Disposable Disinfectant Wipes
Ecolab one-step, ready-to-use, non-woven disposable disinfectant wipes are for use in healthcare and alternate care settings where control of cross-contamination hazards between treated surfaces is required.
Help improve outcomes with pre-saturated disinfectant wipes and dry wipes formulated to fight hospital-specific organisms quickly and effectively.
Pre-saturated wipes are ready-to-use with precisely pre-measured chemistry that allows for both cleaning and disinfecting efficiency and efficacy.
Dry wipes can be combined with your preferred disinfectant for a customized ready-to-use wipe in hospitals or healthcare facilities.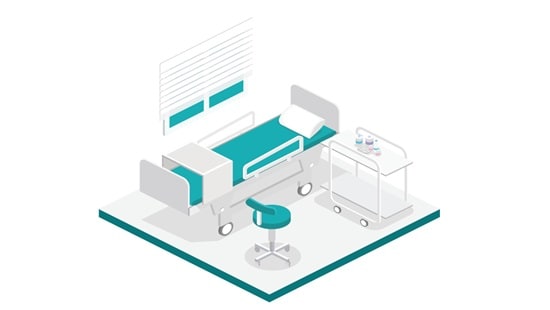 Patient Room Program for Hospitals
Related Cleaners and Disinfectants for Hospitals