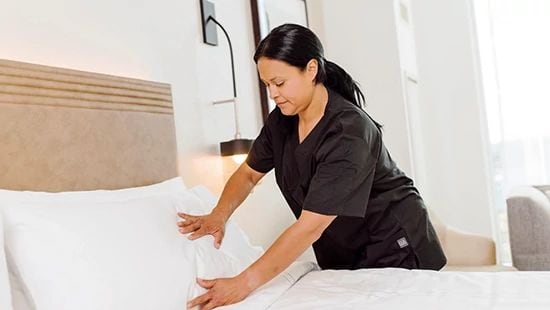 Ecolab Laundry Program
Safe, Simple, Powerful and Economical
The Ecolab On Premise Laundry Program is an easy-to-use, hardworking solution for powerful stain fighting and hygienically clean linens, powering safe, efficient laundry operations — and exceptional guest experiences. We offer a liquid or solid laundry program, and our Aquanomic™ laundry program. Contact us to determine which flexible laundry solutions work best for your on-premise laundry operations.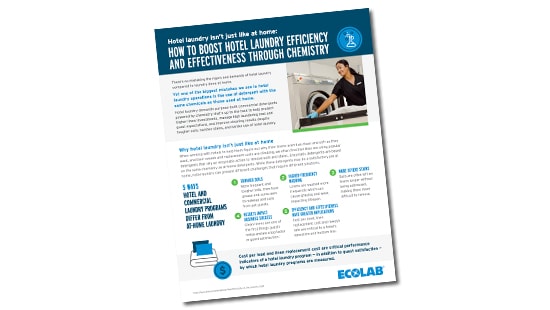 Boost Hotel Laundry Efficiency and Effectiveness Through Chemistry
Our laundry experts explain the strengths and limitations of alkaline and enzymatic detergents in the download below. Learn how you can optimize your laundry operations with the right chemistry!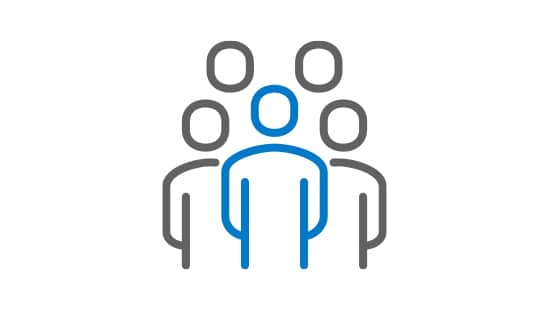 Deliver Exceptional
Guest Experiences
Provide guests with
clean, white, soft and
fresh linens.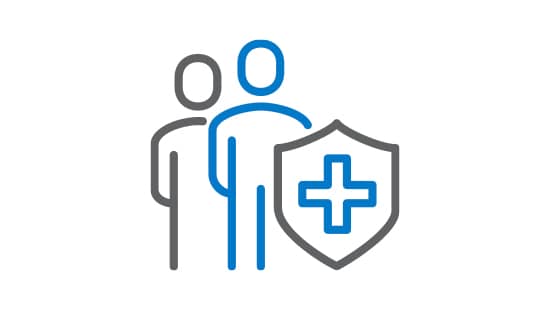 Help Protect Guest
and Staff Safety

Deliver a science-based hygienic
clean that inspires confidence
and trust.
Drive Operational Excellence
and Reduce Costs
Reduce rewash
and replacement to
drive labor efficiency.

Let's Power Your Laundry Performance — Together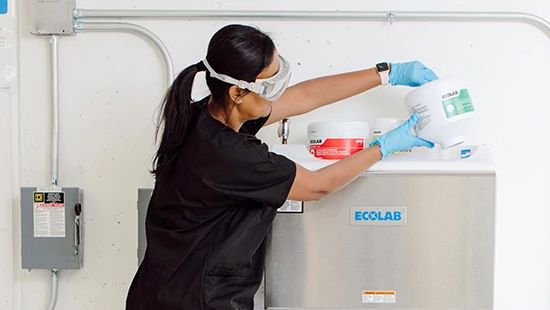 Featured On Premise Laundry Programs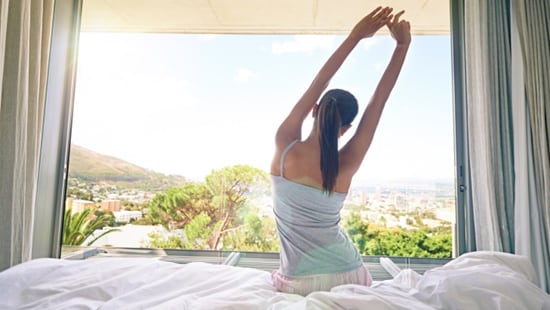 Aquanomic™ Low-Temp Laundry Program
On-Demand
Digital Training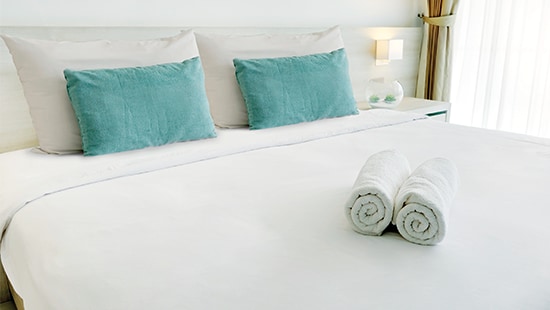 StainBlaster™
Stain Management