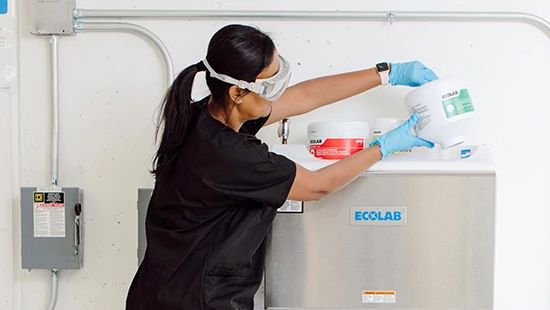 Ecolab Solid
Laundry Program
A Hard-Working, Ergonomic Laundry Program
The Ecolab Solid On Premise Laundry Program is a consistent, simple 3-product program designed to enhance guest and residence safety, tackle tough stains and promote a safe and simple operation for staff.
Tackles Tough Stains
Stains and soils are the biggest challenge of laundry professionals and the number one reason for discarded linens.
Ecolab's high-performing, stain fighting program removes stains and restores whiteness and brightness across various laundry conditions.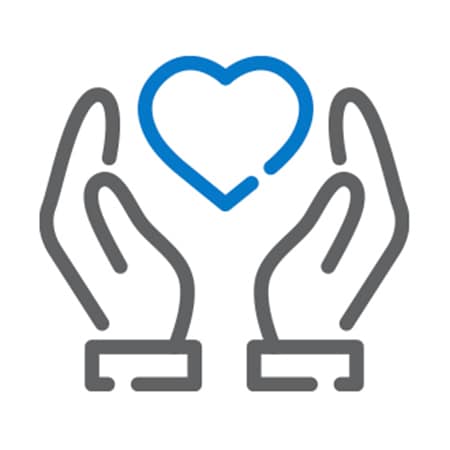 Promotes Safe, Simple
Operation for Staff
Requires less physical strain compared to traditional liquid laundry programs
Closed-loop system reduces exposure to chemicals
Easy-to-use and simplifies training
Help reduce rewash and enable consistent results with out-of-product alarm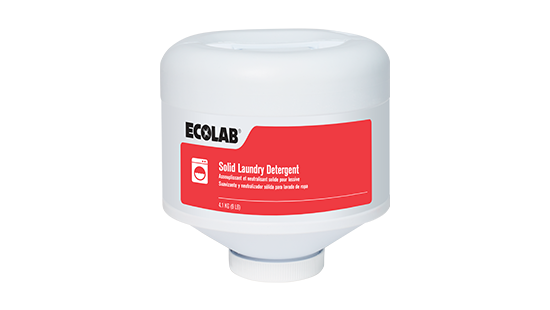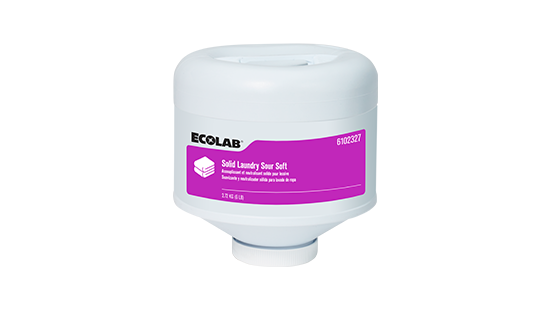 Aquanomic™ Low-Temp Laundry Solid Chlorine Sanitizer

Reasons for Discarded Linens:
86% of discarded linens are due to stains and soils.1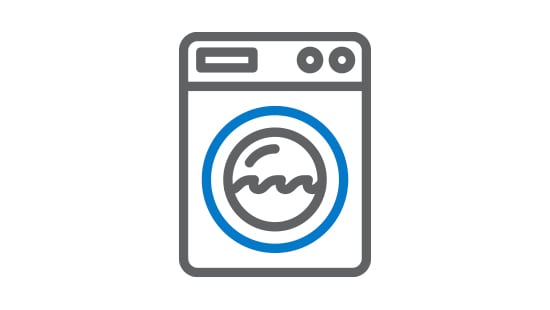 9% of linens are discarded due to poor cleaning procedures.1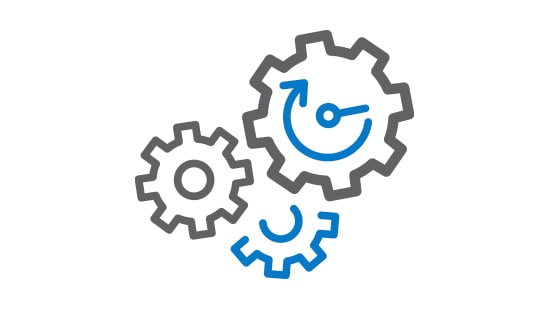 5% of discarded linens are due to natural wear and tear over time.1
1Ecolab in Market Linen-Life Research, June 2014.

Related On Premise Laundry Programs
Ecolab's Liquid Laundry Program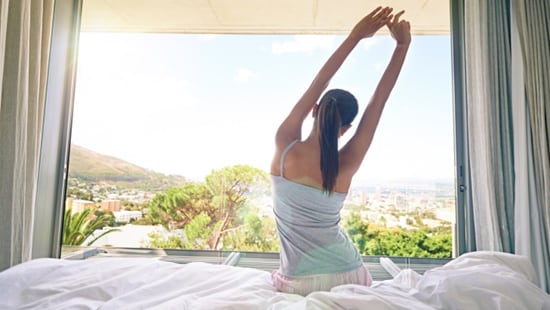 Aquanomic™ Low-Temp Laundry Program
On-Demand
Digital Training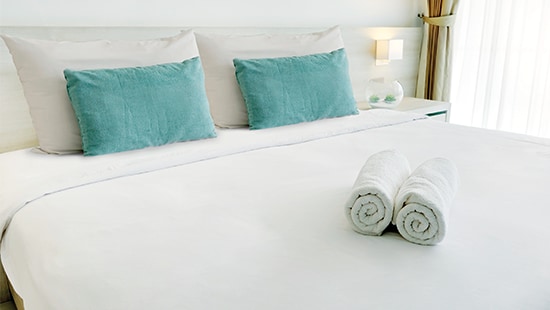 StainBlaster™
Stain Management