Klerwipe™ Neutral Detergent – Mop Wipes
Simple, reliable residue cleaner for large surfaces.
Effectively and efficiently remove soils and residues from large surfaces in the cleanroom with ready-to-use mop wipes pre-saturated with Klercide™ Neutral Detergent.
Key Product Specifications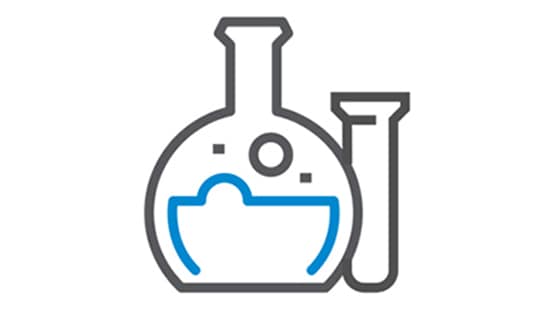 High-Performance Residue Cleaner
Klercide™ Neutral Detergent effectively removes soils and residues as part of daily cleaning, as well as following excursions and shutdowns.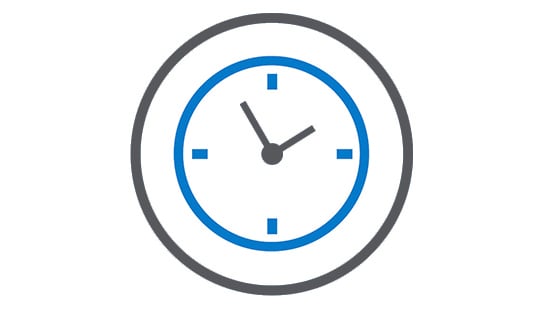 Ready-to-Use Mop Wipes
Pre-saturated mop wipes remove the need for mop and bucket systems, the ready to use feature is ideal for streamlining compliant cleaning protocols for larger surfaces in the cleanroom.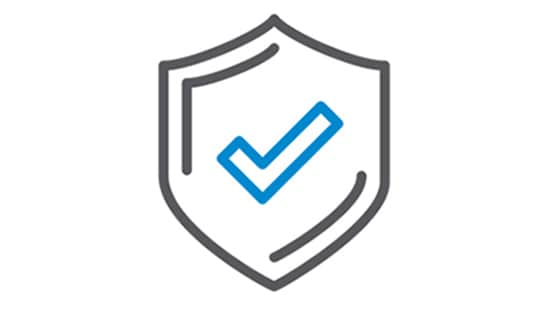 Premium Substrate
High-quality polyester-cellulose mop wipes are lowlinting and pre-laundered in an ISO Class 4 cleanroom to significantly reduce particles. Basis weight: 58-78 gsm.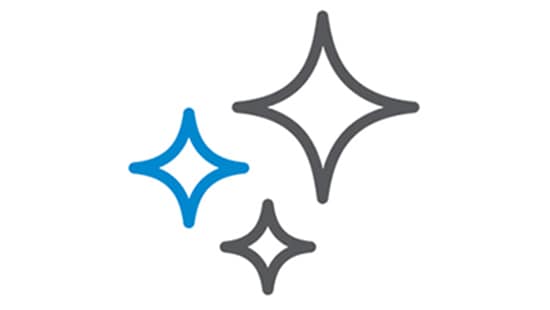 Sterile Production
Mop wipes are presaturated with Klercide Neutral detergent, ultrasonically sealed and gamma irradiated in a Grade C/ISO Class 7 cleanroom; supported with certificates of analysis and Certificates of Sterility with every batch.
Convenient Packaging
Ready-to-use mop wipes are single-bagged to streamline movement into high-grade areas, with an easily peelable pack for easy opening with gloved hands.
Unit of sale
Unit Size
Substrate
Application Area
10 pouches x
20 wipes

420 mm x 250 mm
45% polyester
55% Cellulose
For use on floors, walls and other large, hard surfaces

Delivering the Outcomes that Matter
✓ Made for Cleanrooms in a Cleanroom
A Complete Cleanroom Portfolio
See The Full Ecolab Cleanroom Portfolio:
No Clearnoom Products found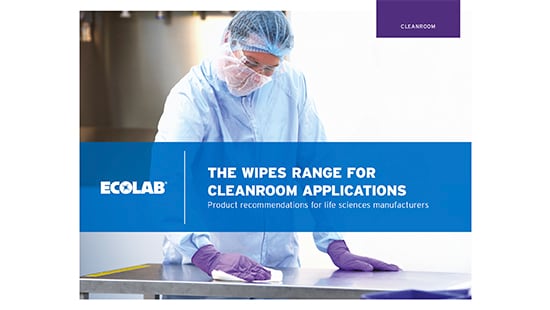 A Complete Cleanroom Wipes Portfolio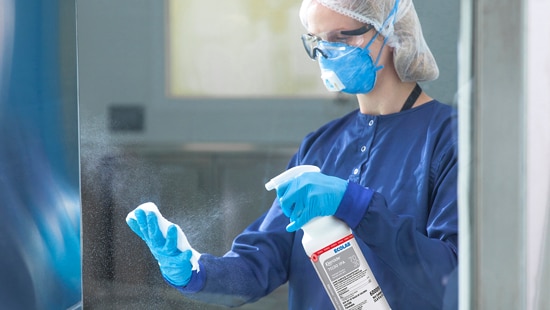 Science-Based Guidance and Support