Klerwipe™ Low Residue Peroxide
– Pouch Wipes
Ready-to-use wipes for high-grade cleaning with
minimal residue.
Streamline cleaning and residue removal in high-grade areas where a low-residue product is required with a ready-to-use, pre-saturated, low-linting wipe that's ideal for use on small surfaces in the cleanroom.
Key Product Specifications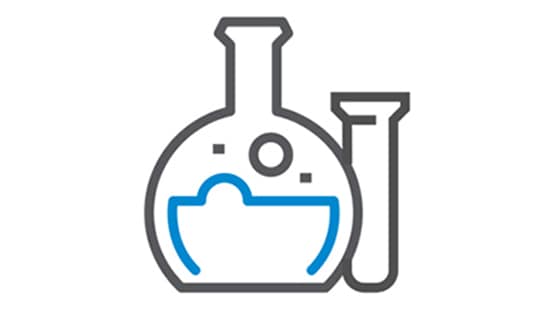 Powerful Cleaning and Residue Removal
Unique formulation of 6% hydrogen peroxide designed specifically for use in cleanrooms and other controlled areas, providing an effective alternative to IPA in general cleaning protocols.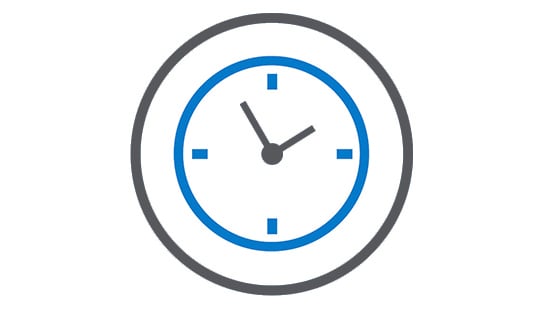 Ready-to-Use Wipes
Pre-saturated wipes are ready to use and ideal for streamlining compliant cleaning protocols for small surfaces prior to the disinfection step.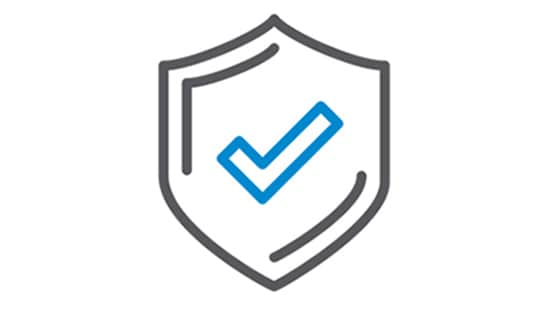 Premium-Grade Substrate
High-quality 100% polyester wipes remain wet throughout use and are low-linting and pre-laundered in an ISO Class 4 cleanroom to significantly reduce particles. Basis weight: 120-140 gsm.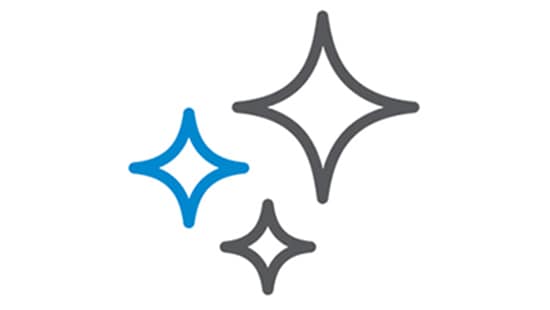 Sterile Production
Wipes are pre-saturated with and ultrasonically sealed; supported with certificates of analysis and Certificates of Sterility with every batch.
Convenient Packaging
Ready-to-use wipes come in small, resealable pouches designed for ease-of-use with gloved hands; double-bagged to streamline movement into high-grade areas.
Unit of Sale
Unit Size
Substrate
Application Area
20 pouches x
15 wipes
200 mm x 200 mm
45% polyester
55% cellulose
For use on hard surfaces in all cleanroom areas

Delivering the Outcomes that Matter
✓ Made for Cleanrooms in a Cleanroom
A Complete Cleanroom Portfolio
See The Full Ecolab Cleanroom Portfolio:
No Clearnoom Products found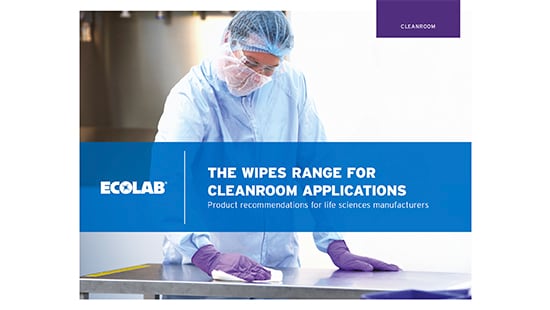 A Complete Cleanroom Wipes Portfolio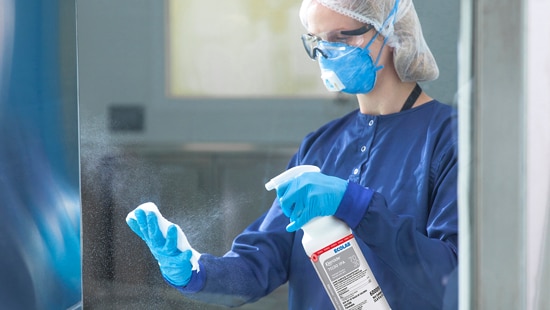 Science-Based Guidance and Support