Large Space Air Freshener
Enhance the guest experience starting with their first step in the door with air freshening from Ecolab's Large Space Air Freshener.
This programmable air care device provides consistent fragrance in large spaces such as hotel lobbies, long-term care common spaces, commercial locations and private/public building receptions, hallways and event rooms. The commercial air freshener for large areas is designed with "Vibrating Mesh" technology to quickly disperse fragrance and allow for longer suspension for a more enjoyable customer experience. Create a welcoming guest experience with a commercial large room air freshener by Ecolab.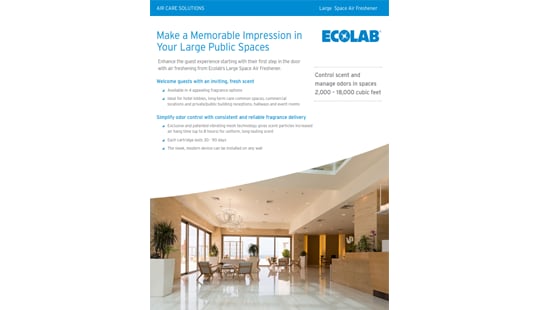 Large Space Air Freshener
Brochure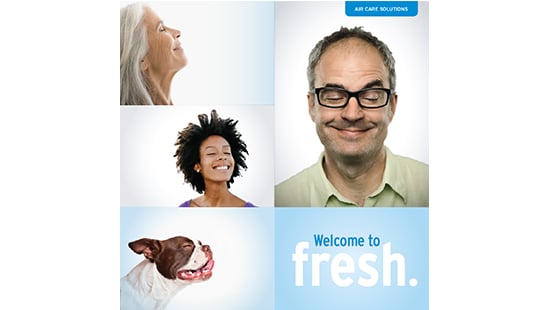 Ecolab Air Care Solutions