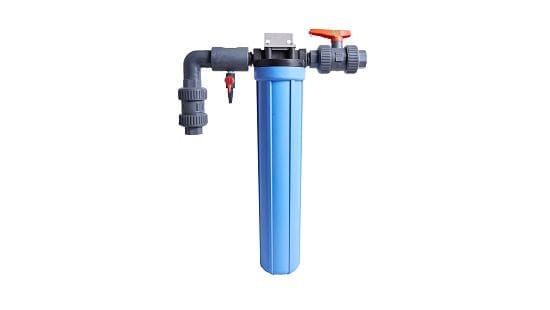 Water Treatment Resin Traps
A resin trap (or media trap) is a simple, inexpensive protective siev device that ensures the ion exchange resin or other filtration media does not leave the water treatment equipment.
Nalco Water offers resin and media traps that protect water treatment system lines, minimize the risk of downstream contamination and ensure against complete loss of media in the event of a failure.
How Water Treatment Systems
Get Damaged
Many water treatment processes use small granular, plastic, powdered, pelletized and/or crystalline media in a pressure vessel. Over the years, complex screens, slotted pipes, perforated plates and molded devices have been engineered to keep the media in the vessel. But through corrosion, chemical attack, thermal damage, rapid flow changes, system age and/or water hammer, these distribution systems will be damaged.
When the distribution systems are damaged, the ion exchange resin or other media will get into the water distribution system contaminating and/or destroying downstream RO membranes, expensive membrane filters, pumps, tanks, piping, processes and any product touched by this contaminated water.
Resin Trap Benefits
Best practices call for all media systems to have a resin trap, so you minimize the risk of downstream contamination.
Resin traps can:
Eliminate mass resin/media loss into piping distribution systems
Prevent loss of resin during backwashing
Protect downstream equipment and pumps

Want to know if your system needs a resin trap?
Use this chart for visual detection of minor resin/media losses in advance of major equipment failure:
| Model Number -* | Connection Size | Connection Type | Flow Rate (gpm) | Weight (lbs) |
| --- | --- | --- | --- | --- |
| RT20-* | 2" | T/S/F | 100 | 18 lbs |
| RT30-* | 3" | T/S/F | 150 | 21 lbs |
| RT40-* | 4" | S/F | 250 | 28 lbs |
---
Note: (*) connection types: "T"= MNPT, "S" = socket, "F" = flanged. Add to model number when ordering.

Water Pretreatment Services
This is a carousel. Use Next and Previous buttons to navigate, or jump to a slide with the slide dots.