Aluminum-Safe Alkaline Detergent
Ecolab Aluminum-Safe Alkaline Detergent is suitable for the cleaning of surgical instruments and anesthetic utensils.
Aluminum-Safe Alkaline Detergent is safe for use on all aluminum, zinc, nonferrous metals and other delicate materials. Aluminum-Safe Alkaline Detergent contains corrosion inhibitors; safe for use on soft metals and prevents hard water buildup on instrument surfaces. Product is not for use as a medical device high level disinfectant or sterilant and is phosphate free.
Product Details
Alkaline pH - Rapidly and effectively cleans and removes all types of soil/bioburden. Effective in Low/High impingement washers.
Superior cleaning performance - Hard water tolerant – helps prevent mineral deposits from forming on instruments. Effective in all wash temperatures.
Contains corrosion inhibitors - Safe for all types of metals, including aluminum.
Low foaming formula -Safe for use in ultrasonics as well as automated washer and decontaminators.
½ - 1 fl. ounce (4-8 mL/L) dilution rate - Highly concentrated, cost effective.
Sustainable formula - Formula ingredients contain no phosphorus. Helps provide a cleaner, safer and healthier environment.
| Product Size | Part Number |
| --- | --- |
| 5 US gallon (18.9 L) | 6021005 |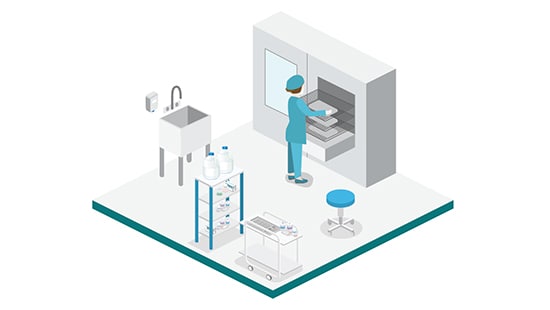 Related Automated Washing Products for Surgical Instrument Reprocessing
This is a carousel. Use Next and Previous buttons to navigate, or jump to a slide with the slide dots.
No automated washing product or equipment pages were found.