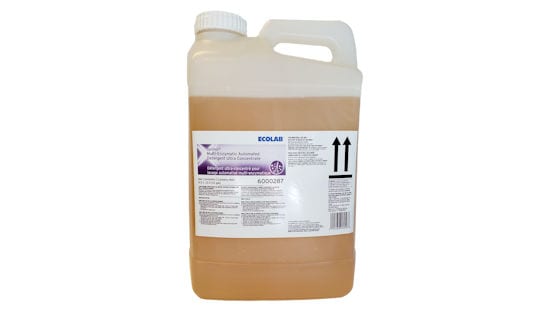 OptiPro™ Multi-Enzymatic Automated Detergent Ultra Concentrate
A highly concentrated multi-enzymatic detergent delivering outstanding cleaning performance under heavily soiled conditions. For use in automated washers1.
Product Details
✓ OUTSTANDING ENZYME PERFORMANCE
Advanced enzyme technology provides superior cleaning results compared to other commercially available detergents1. Non-foaming formula with a neutral pH. Phosphate-free.
✓
SAFE FOR DELICATE MATERIALS

Suitable for the cleaning of surgical instruments and anesthetic utensils. compatible with delicate materials including stainless steel, aluminum, zinc, nonferrous metals.
✓
COST EFFECTIVE & EFFICIENT
Highly concentrated liquid provides more uses in each gallon to minimize use cost and requires less storage space.
1. Ecolab Technical Monograph OptiPro Multi-Enzymatic Automated Detergent
| Part Number | Product Size |
| --- | --- |
| 6000287 | 1 x 2.5 gal |