Ortho Enzymatic Detergent
Ecolab Ortho Enzymatic Detergent is specially formulated to remove and dissolve fat-based solids (lipids) on surgical instruments and other medical utensils and appliances.
Enzymatic Detergent is not for use as a medical device high level disinfectant or sterilant. Product is phosphate free.
Product Details
Fast acting enzyme/fat removing formula
Quickly loosens dried-on fat deposits, reduces decontamination times and costs
Highly concentrated
Economical to use, saves money
Low odor
More pleasant to use by staff
Low corrosiveness Helps prevent instrument corrosion – protects investments
Low-foaming
Faster rinse – saves time.
Prevents pump cavitation in automatic washers 
Product Size
Part Number

4-1 US gallon / 3.78 L

15 US gallons (56.7 L)

6058533

6053065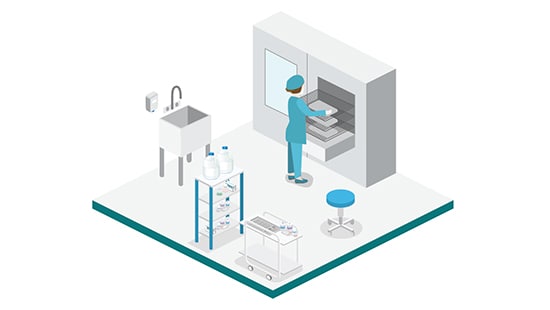 Related Automated Washing Products for Surgical Instrument Reprocessing
No automated washing product or equipment pages were found.