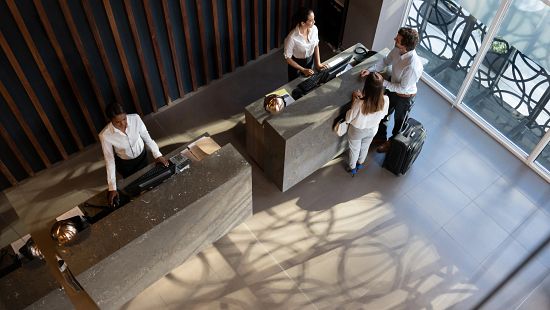 Hotels
Hotel operators worldwide trust Nalco Water as their strategic partner for water treatment solutions to support their hotel asset management, sustainability and operational goals. Our holistic water management programs and services help hotel properties reduce cooling tower water usage and energy consumption, and manage Legionella risk.
Legionella Risk Management for Hotels
The municipal water that enters your property is not sterile; it can harbor Legionella bacteria, which can cause severe illness and even death. As the global leader in water risk management, Nalco Water is uniquely qualified to help you manage Legionella risk to protect the health of guests, staff and the surrounding community.
Cooling Tower Water Treatment for Hotels
For safe, simple and sustainable hotel water treatment, consider our 3D TRASAR™ Solid Cooling Water Program. 3D TRASAR™ automation technology helps reduce operating costs and extend hotel asset life with real-time dosing control and 24/7 system monitoring. Solid chemistry bricks and canisters eliminate the need to haul heavy pails and handle liquid chemistries.
Real-World Hotel Success Stories
We help operators support smart hotel asset management. Learn more about our water treatment programs, services and strategies:
Supporting Safe, Simple, Sustainable Water Treatment with InterContinental Hotels & Resorts
Helping Marriott Deliver on its Sustainability Commitments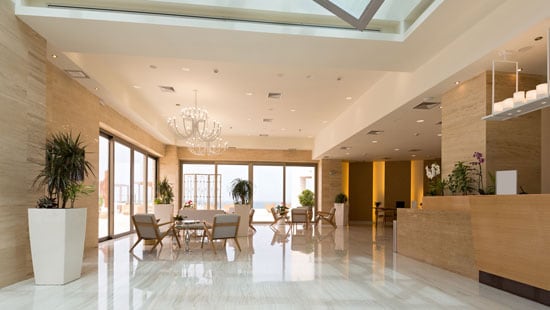 Reducing Hotel Energy and Water Usage in a Water-Stressed Region

Featured Solutions for Hotels

Water Risk Management Programs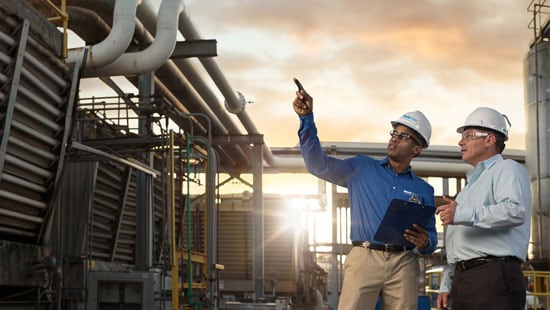 Cooling Water Treatment Solutions
Water Management and Treatment Programs for Hotels


3D TRASAR™ Solid Cooling Water Program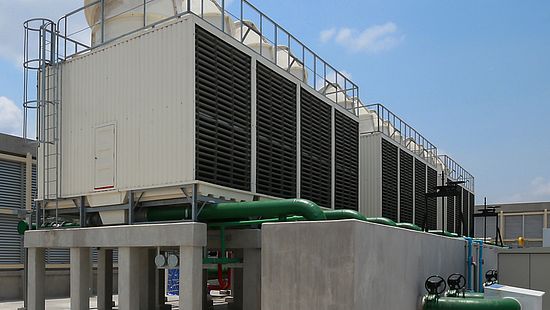 Cooling Tower Cleaning and Disinfection