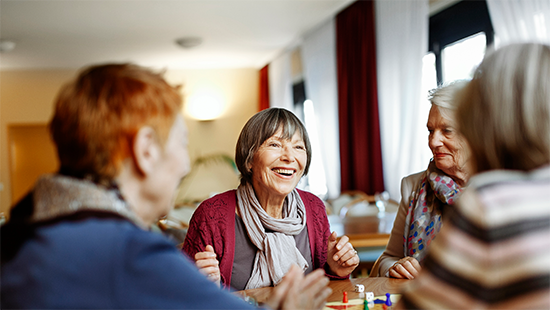 Partnering to Protect Long Term Care Communities​
Helping long-term care communities deliver clean, healthy spaces that foster well-being and inspire confidence.
As a trusted partner in cleaning, disinfection and infection prevention, Ecolab helps long term care and senior living communities deliver a heightened level of cleanliness and advanced hygiene protocols throughout and across communities. With a commitment to improving safety, resident satisfaction and driving regulatory compliance, we work behind the scenes, on the front lines and in partnership with customers to optimize and enhance hygiene results and practices.
Ecolab Science Certified™ Program for Senior Living
Count on a Scientific Clean™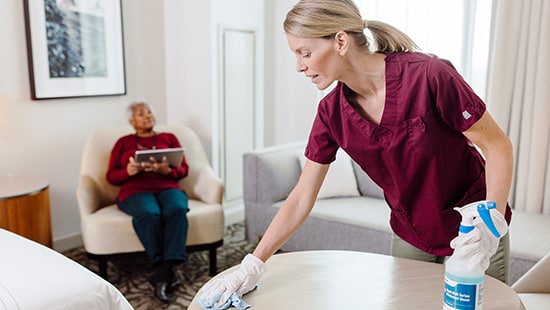 The #1 requirement for prospective residents to move in is an identifiable cleaning and disinfecting program.
1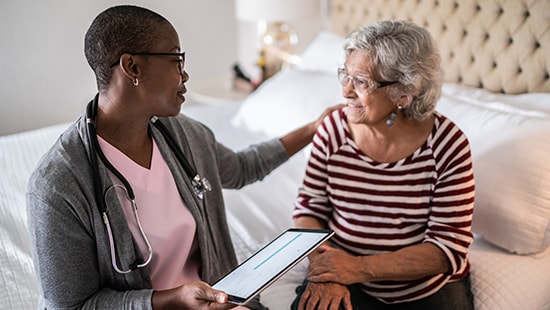 1.7 million residents suffer from hospital acquired infections annually.
2
Featured Long Term Care Programs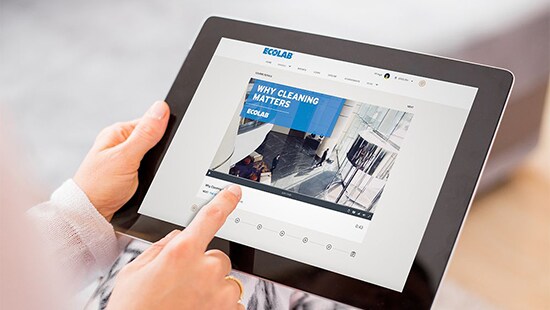 Offset Labor Challenges with On-Demand Digital Training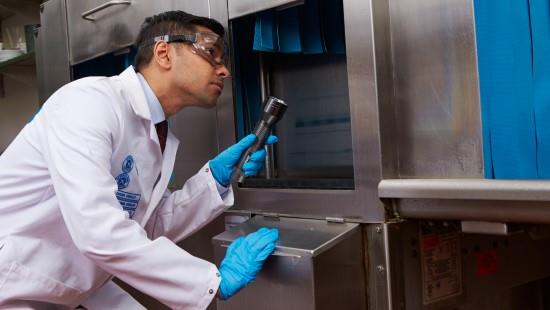 Ecolab Dishmachine Rental Program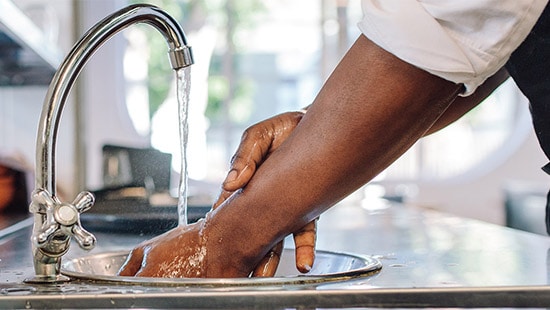 The Importance of Hand Hygiene in Long-Term Care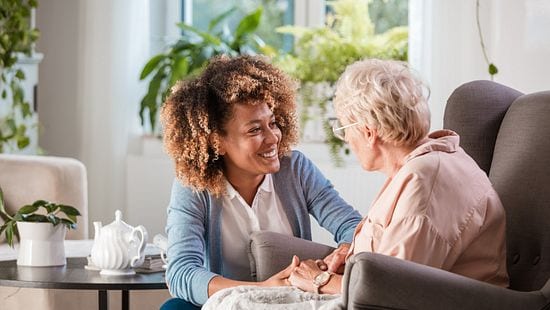 Solutions To Help Prevent the Spread of Illness
Keep employees and guests healthy year-round and during the peak times of the cold, flu and virus season. Learn more about the solutions, training and expertise Ecolab offers to deliver clean and healthy spaces year round.
This is a carousel. Use Next and Previous buttons to navigate, or jump to a slide with the slide dots.
Includes registered products proven effective against the common cold, Influenza, SARS-CoV-2, Respiratory Syncytial Virus and Norovirus.
Learn More About Virus Protection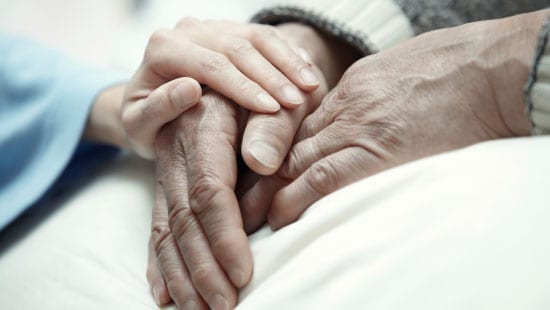 Beat the Cold & Flu Season This Year:
A Q&A with Elaine Black, Director RD&E Food Safety

Improve Financial Performance
Our comprehensive approach powers outcomes that help improve financial performance: delighted residents, a protected reputation, and optimized operations.


Learn How Ecolab Helps Power Critical Outcomes
Featured Long Term Care Solutions
This is a carousel. Use Next and Previous buttons to navigate, or jump to a slide with the slide dots.
Contact Us
If you are looking to deliver a higher level of clean for your residents, staff, and guests, while optimizing your operations and enabling an agile workforce, fill out this form so we can learn more about your community and how we can partner to deliver on your needs.