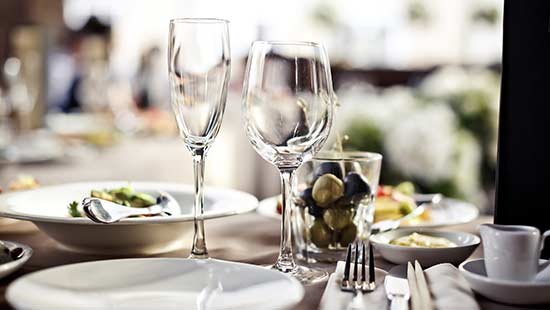 Powering Performance in the Restaurant Industry
Ecolab helps you drive financial performance. Through a comprehensive approach, we power outcomes that matter most for your bottom line: Delighted guests, a protected reputation and optimized restaurant operations.
Our experts are an extension of your team. They provide on-site guidance for food safety and compliance as well as actionable insights to improve service and training.
With Ecolab, you have the resources and confidence you need for all areas of your restaurant operations: back of house, front of house and ghost kitchens.
The Innovative Restaurant Cleaning Duo
---


Comprehensive Restaurant Offerings Covering Your Full Operation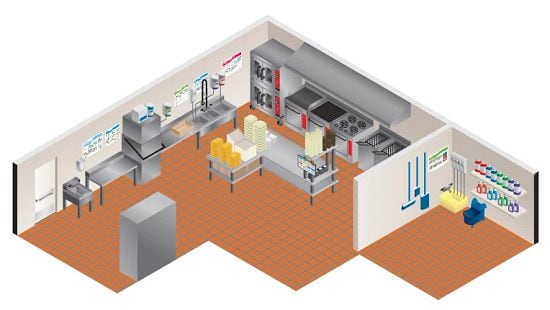 View Back of House Offerings
View Front of House Offerings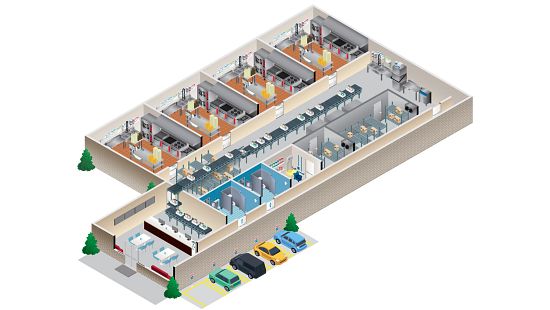 View Ghost/Virtual Kitchen Offerings
Are your restaurant operations as efficient as they could be?
2.4%
Increase
in overall cost of labor in 2020 (U.S. Bureau of Labor Statistics)
in 2020
25
States
increased the minimum wage in 2021 (Wolters Kluwer Legal & Regulatory U.S.)
$1000
/Employee
average cost to train a new employee (Bizlibrary.com)
in 2020
Comprehensive Solutions for Restaurant Management
Industry-leading chemistry and high-performance cleaning and disinfection solutions
Digital insights and training on cleaning performance at your restaurant
Food safety audits and regulation expertise
Guidance and communication tools to help simplify restaurant procedures and processes
Innovative restaurant water solutions that enhance food and beverage quality
Warewashing solutions that reduce rewash — saving time, water and energy
Fast-acting solutions for high fluctuations in order demand
Pest elimination solutions
Cleaning products that kill Norovirus and the virus that causes COVID-19
Food Safety: Your Secret Ingredient for Delighted Guests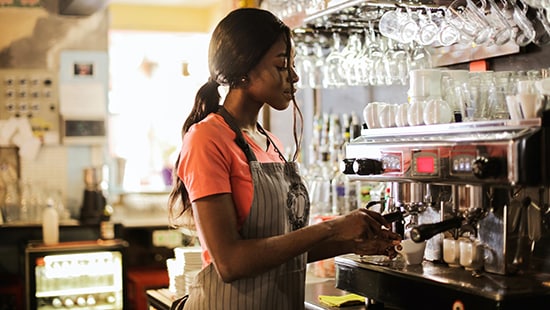 Helping Offset the Labor Squeeze and Tightening Operations:
A Partnership Perspective

Are you meeting customer expectations for restaurant cleaning procedures?

84%
of consumers want a restaurant to have an official certification of cleanliness (Deloitte)


1 in 4
people say cleaning and sanitation is the top factor in choosing which businesses to visit (McKinsey Survey)

People
Feel Safer
when businesses raise their cleaning protocols to include hospital disinfectants (Ecolab proprietary research conducted May 2020)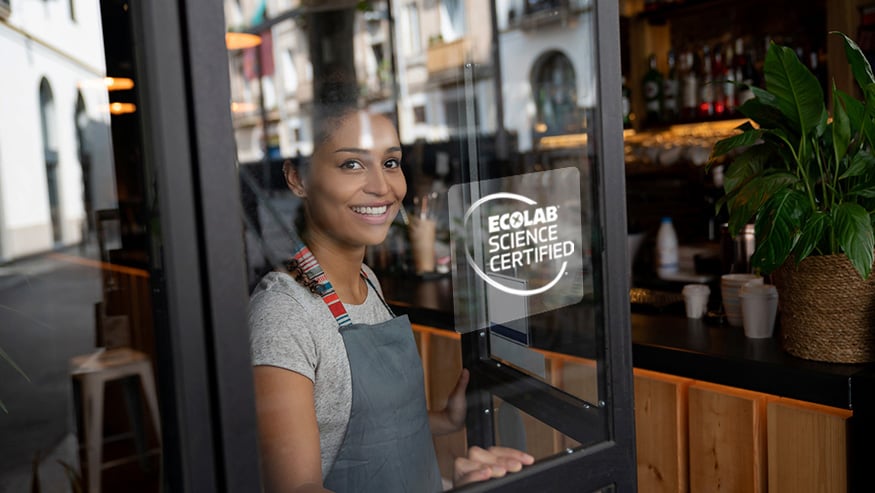 Ecolab Science Certified —
Advancing Cleaner, Safer Practices

Restaurant Industry Experts at Your Fingertips

1600+
Scientists, Engineers and
Technical Specialists:
the industry's largest team of experts
19
Global Technology Centers:
ready to solve your emerging challenges

9,400+
Patents:
unique chemistry and technology
in 2020

Restaurant Food Safety

Ecolab supports our customers' commitment to food safety by providing products, services and expertise to help reduce the risk of foodborne pathogens and improve restaurant cleanliness and sanitation. Our team of food safety experts provides on-site and virtual consultations and training, and we offer data monitoring and real-time, actionable insights to help protect against food sanitation challenges. At Ecolab, we don't just care about food safety—we care about protecting your reputation.
Learn How Ecolab Supports Food Safety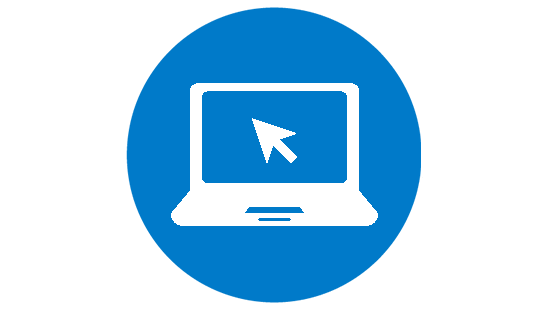 Join Us for Upcoming Webinars
Access Our Resource Library
Consumers demand clean, healthy restaurants, and Ecolab helps you deliver. We offer a variety of cleaning solutions and data-driven insights to help you run clean, safe and efficient operations. The end result? You deliver exceptional experiences while reducing costs and enhancing employee and guest safety in your restaurant operation.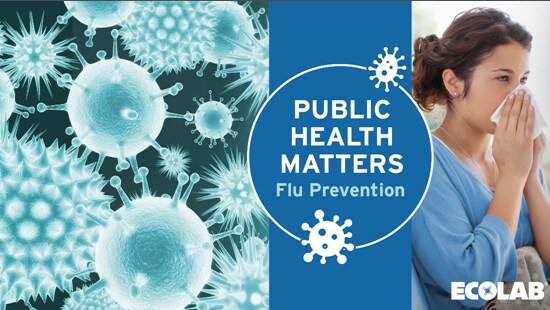 Tips for Flu Prevention in Restaurants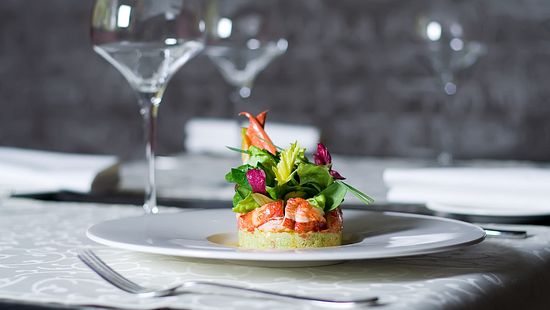 COVID-19 Resources for Restaurants
Pest Elimination Services for Restaurants


Stay up-to-date on restaurant industry best practices and Ecolab expert guidance.
This is a carousel. Use Next and Previous buttons to navigate, or jump to a slide with the slide dots.

Foodservice Solutions Guide
Meet the highest standards for cleanliness, compliance and business results with Ecolab products, including SMARTPOWER™, a complete warewashing program for results that shine, the first time.
Download the Ecolab restaurant product guide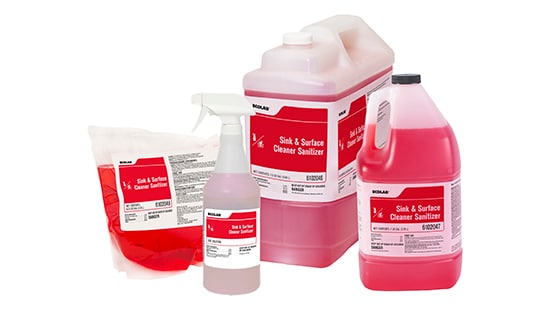 Sink & Surface Cleaner Sanitizer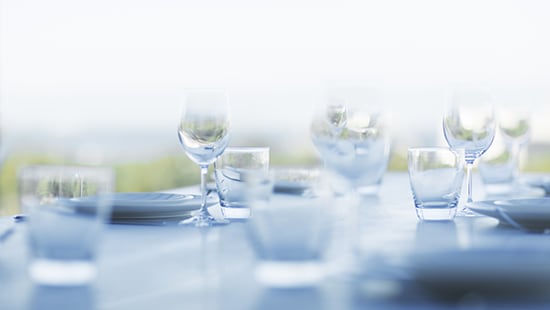 SMARTPOWER™ and Commercial Dishwashing Machines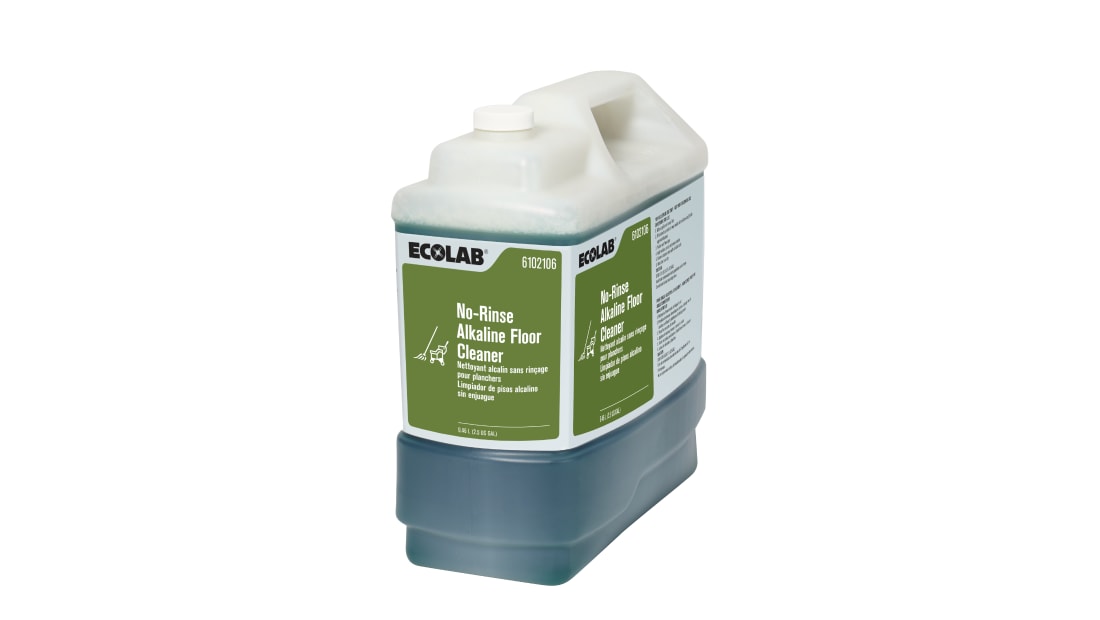 No-Rinse Alkaline Floor Cleaner
Grease Express™ No-Boil Fryer Cleaner
Restaurant Solutions
This is a carousel. Use Next and Previous buttons to navigate, or jump to a slide with the slide dots.
No Restaurant Solutions found